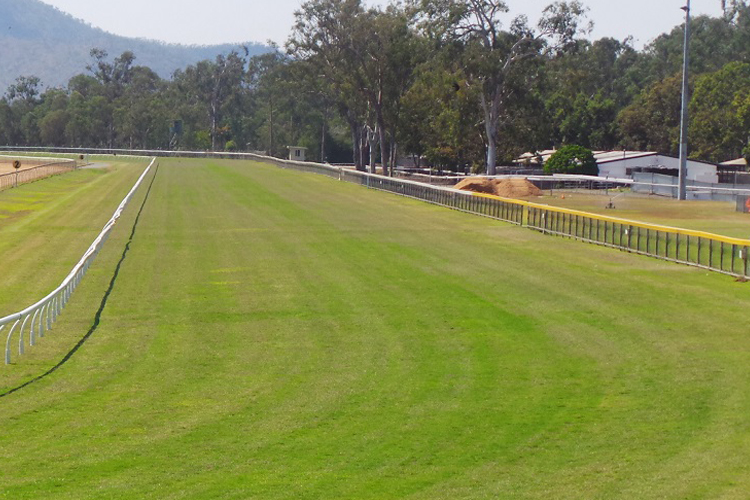 Rockhampton racecourse is known as Callaghan Park and is the major racing centre on the Queensland coast north of Brisbane. Rockhampton racecourse, located 640km north of Brisbane, is the home of the Rockhampton Jockey Club and was established on its current site in 1898, some 36 years after racing began in the region began on a course located at west Rockhampton in 1862.
Rockhampton racecourse was named Callaghan Park in 1912 after Dr William Callaghan, the first president of the Rockhampton Jockey Club in 1868. DR Callaghan had served the RJC for almost 50 years and died in 1912. Rockhampton Jockey Club conducts 45 race meetings each year at Callaghan Park racecourse. The major race is the Rockhampton Cup, first run in 1918. Rockhampton Jockey Club completed a $6.5 million redevelopment of the Callaghan Park course in 2010 followed by a $2 million redevelopment of the grandstand that was completed in 2012 despite record floods that swept the course in 2011, resulting in the loss of 11 race meetings.
Rockhampton racecourse has a unique rectangular design, boasting an inner course proper and extended course proper. The circumference of the inner course is 1600 metres while the extended course is 1900 metres round. The extended course leaves the inner track at the 800 metres and rejoins at the 400m. When races are run on the inner track the home straight is 400 metres in length and is almost 600 metres when the outer extended track is in use. Rockhampton racecourse caters for races over distances from 1000m to 2000m and further. The course has two starting chutes for races over 1000m and 1600m. Races over 1400m, 1500m and 1600m use the extended outer track. Al other races use the inner track. Barriers can be an advantage in print races up to 1300m but the long back straight provides fair starts for longer events.