3 minute read
Selections from Chris Scholtz for the Canterbury meeting on May 25 plus Trial Watch and Blackbook Reports.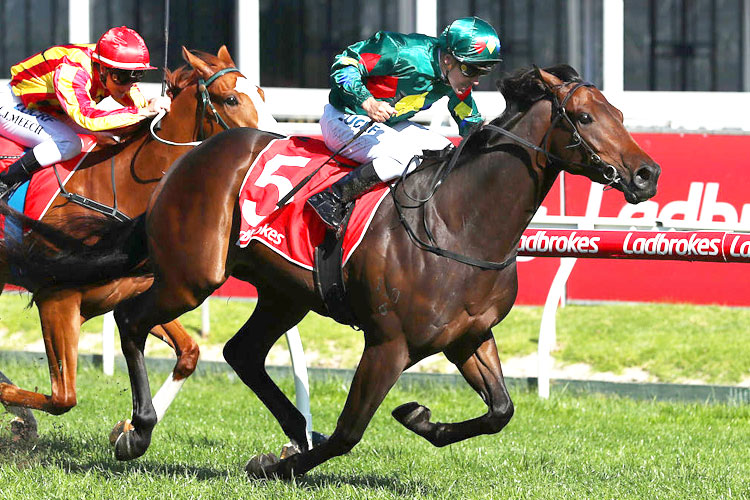 CANTERBURY May 25
RACE 4: (2) Wild Chap
RACE 7: (2) Zounique (Value)
RACE 1: 2-4-1-8
RACE 2: 2-8-3-1
RACE 3: 2-3-4-5
RACE 4: 2-8-1-4
RACE 5: 8-9-3-7
RACE 6: 7-1-6-10
RACE 7: 2-7-8-1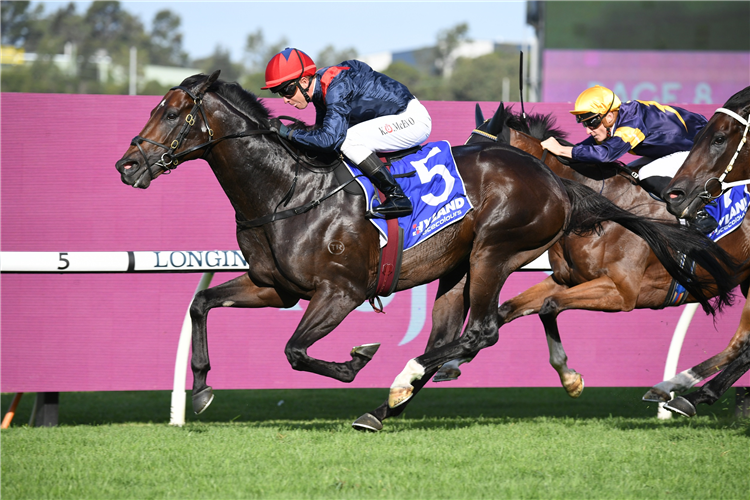 TRIAL WATCH REPORT – May 25
NOTED TRIAL RUNNERS
CANTERBURY: Freeways (R2); Cross Talk (R5); Cruel Summer (R6)
GOSFORD: Oakfield Duke (R6)
GOULBURN: Cinderella Days (R3); Tailwinds (R3); WIngardium(R3); Emilia Romagna (R3); Matronymic (R3); Minokawa (IR3)
EAGLE FARM: Loch Eagle (R6); Alligator Blood (R7); I Am Superman (R7); Taksu (R7); Laws Of Indices (R9); Private Eye (R9); Wild Planet (R9)
RANDWICK: Saquon (R4); Shadow Devil (R6); Kalino (R9); Queen Bellissimo (R10); No Laughing Matter (R10)
RECENT TRIAL WATCH WINNERS: Marielle; Extraweird; The Rockwell Place; Koshu; Baroque Road; Zapateo; Mazu; Vegas Raider; Baltic Coast; Divine Okay; Show Me Your Love; Rustic Steel; Showtime Lady; Portray; Oryx; Amati; Tycoonist; Thorpe; African Daisy; Excelladus.
TRIAL POINTERS
RANDWICK May 20: LAWS OF INDICES had been given a month to freshen up after his good autumn carnival campaign and impressed with a surging finish to be beaten a half length in his 1030m heat (64.81; 35.94). Settled back between runners and was full of running with little room to move for much of the last 400m before getting clear air to run through the line in great style. Set for a trip to Brisbane where he could be a real Stradbroke Handicap threat. In the quickest 900m heat 54.35; 34.52) the strong closing efforts of WILD PLANET and QUEEN BELLISSIMO took the eye. Previously noted 2YO trial winner WINGARDIUM remains under notice after repeating with solid win in his heat.
GOSFORD May 18: NO LAUGHING MATTER won a strong 1000m heat in good time (61.52; 37.12), picking up a tearaway leader at the 300m and going to the line generously after he was given a crack with the whip to keep his mind on the job. Mark down the placegetter SAQUON as another to follow out of this good heat. The fastest open heat over 800m heat (49.68; 36.06) saw the placegetter CRUEL SUMMER run through the line in good style.
RANDWICK May 16: CROSS TALK continues to impress and surely will build on the impact he made in his first two local starts in November. He's now won two recent trials in dominant fashion, taking control of this 1200m heat (75.49; 36.20) from the start and doing it with ease over the last 400m as he extended his winning margin to more than eight lengths. The classy Group performers PRIVATE EYE (2nd) and I AM SUPERMAN (3rd) did enough in their open trials over 1050m to have them in good shape for their intended Brisbane targets. In the 742m heats for the 2YOs heat winner TAILWINDS (45.48; 35.17) impressed as a youngster with good prospects
WARWICK FARM May 9: Ciaron Maher and David Eustace are making a habit of sending the right young horses to Sydney for suitable races. Their promising unraced 2YO filly MINOKAWA was having her second trial and showed plenty of natural speed to dominate her 793m heat (47.88; 37.25). The Joe Pride-trained CINDERELLA DAYS, an unraced 2YO by Astern, improved off two earlier trials to win her 793m heat in fast time (46.78; 36.58).
RANDWICK May 2: Former Kiwi 4YO CROSS TALK showed plenty in his first two local starts in the late spring and is ready to progress further after toying with his rivals to win the fastest 1045m heat (64.93; 35.44) by more than five lengths. Looked good extending his lead from the home turn under no pressure.
WARWICK FARM April 22: Talented filly EMILIA ROMAGNA performed boldly in her 2YO grass trial over 813m in good time (48.35; 34.00). Other youngsters to make an impression included the slower heat winner MATRONYMIC (49.69; 34.71).
WARWICK FARM April 11 (Poly): PRIVATE EYE settled closer than his normal style in his 1175m heat and only had to peel off the backs of the leaders on the turn to put them away under a soft ride in slow time (72.42;42; 35.70).
ROSEHILL February 21 ALLIGATOR BLOOD's dominant trial was ample proof of the progress made by this talent packed gelding in the two weeks from his first trial placing since his switch to Tulloch Lodge. He had no trouble leading his 1030m heat at his own speed before sprinting up a fast last 400m to score by more than six lengths (61.50; 34.13) with Tim Clark giving him a kind ride.
RANDWICK February 7: The black type heat over 900m on the course proper (54.08; 35.25) saw ALLIGATOR BLOOD finished second in his first trial since his latest stable switch to the Waterhouse/Bott team. He was given a solid hitout to lead before he was ridden along over the last 200m as his condition faltered.
BLACKBOOK REPORT
Eligible Blackbook Runners
CANTERBURY WEDNESDAY: Speed Legend
RECENT BLACKBOOK WINNERS: Brosnan; Extremely Lucky; Zapateo; Twin Stars; Soxagon; Rustic Steel; Premium Choice; Aleas; Rights Of Man; Bandersnatch; Je Suis Belle; Milford; Juan Diva; Mamounia; Enterprise Prince; El Patroness; Mr Brightside; Bullfinch; Daisies; Athelric; Maserartie Bay.
Blackbookers – Selected May 21
(Follow for next 3 starts)
EL BUENA: Has come up in good form.
I AM BENE: Has plenty of talent.
LADY OF LUXURY: Good mare. Will do well through the winter.
LIBERATED GIRL: Bound to improve with more racing.
IT'S OURTIME: Victim of a packed field. Never clear.
FLORESCENT STAR: Ready to win. Best against her own sex.