Products
Computer RaceCards PDF - All
Our IT team, headed by Robert Vilkaitis and universally regarded as the most outstanding racing information technology specialists in the country, has for some years been developing formulas and analytical programs that provide our Handicappers with a technological edge over our rivals.
This is an example of what a purchased Computer RaceCards looks like:-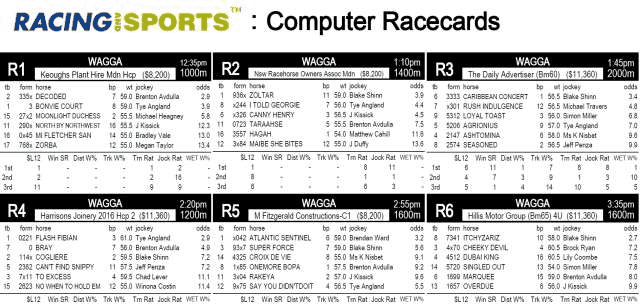 With the aid of those formulas, when combined with Racing & Sports Ratings database, our Handicappers have developed what is now known as
COMPUTER RACECARDS
.
We have been monitoring results from the Computer RaceCards and the results have been quite astonishing.They are as good within Australia as they are on international meetings.
This powerful tool is now available to the public each and every day.