3 minute read
New bloodstock microshare concept launched.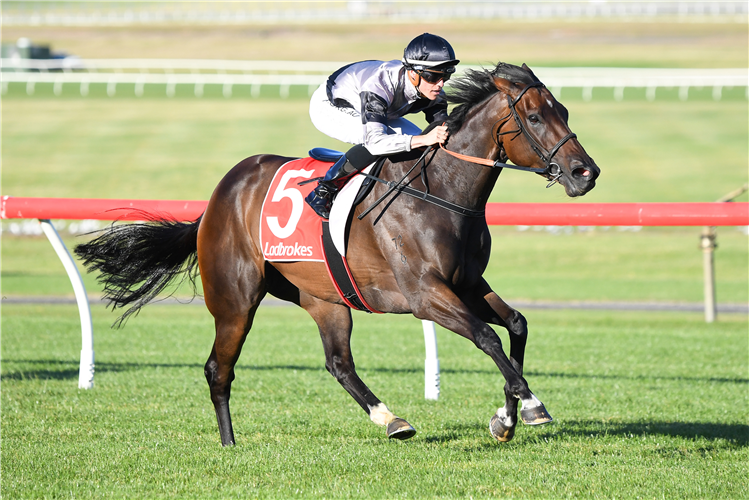 The microshare concept is now available to breeding enthusiasts with BTX teaming with one of Victoria's most respected farms to offer shares in five broodmares who are in-foal.
Much like the racehorse concept that provides opportunities for people to get involved in horses they might otherwise not be able to afford, BTX's breeding element will present those interested in bloodstock with a chance to play a role in the breeding game.
Microshares start at $300, which entitles subscribers to a right in 10 foals that will be sold at yearling sales across the next two years.
"Until now, breeding has really been for the elite. Firstly, you need the broodmare which could be upwards of a million dollars, then there's your service fees and the costs associated with a breeding operation, it can cost upwards of $25,000 per mare, per year," BTX Racing founder and chief executive Steve Piek said.
"We are excited to be bringing a new and innovative way to invest in the breeding industry. Investors with a modest budget can access the benefits of owning a valuable broodmare without breaking the bank.
"This represents an exciting new alternative asset investment for those seeking investment grade products associated with a unique content experience."
The five mares that form part of the initial BTX broodmare band are:
Don'Ttelltheboss. Daughter of Street Boss who is in-foal to Stay Inside.
Prosecution. Another who visited Stay Inside last year. Daughter of Choisir.
Flandersrain. Manhattan Rain six-year-old who is in-foal to Maurice.
Behaviourism. Daughter of Kermadec who last year was served by Russian Revolution.
Deserved. Dundeel six-year-old who is in-foal to Russian Revolution.
"A strategy for the sale of each foal will likely target either the Magic Millions sales on the Gold Coast in January, the Premier Yearling Sales in Victoria in February, or the Australian Easter Yearling Sales in Sydney in April, or another auction which better suits the yearling," Piek said.
"Owners will be taken on the journey, with regular content updates from foaling through to auction strategies."