3 minute read
The much-anticipated return bout between Joe Lau's Sacred Capital and Wayne Smith's Star Of Yiu Cheung, draws closer with Sunday's 30th running of the Group 1 Macau Gold Cup over 1800 metres.
The most talked about topic at the track for weeks will finally be on show, as the two rivals square off once more, with Smith quietly confident that he can avenge his nose defeat at the hands of Sacred Capital last year.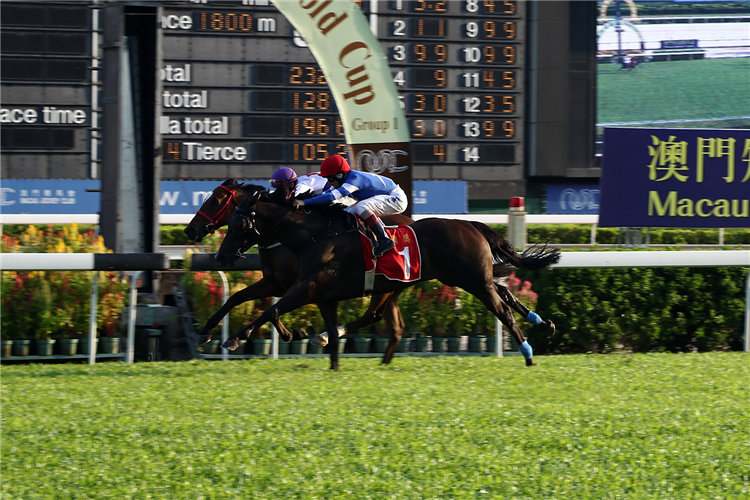 Sacred Capital , Macau's highest rated horse on 125 points, heads the field of 12 with Star Of Yiu Cheung carrying the number two saddlecloth on 120 rating points, in a race set on the equal weight scale with each runner carrying 126 pounds.
Last year's clash between the two resulted in a titanic battle the length of the Taipa straight, with Sacred Capital stretching right on the line to prevail by the shortest possible margin in horseracing, a nose.
One year on and Sacred Capital is now a seven-year-old, and has only raced twice since the Gold Cup last August. That resulted in a fast finishing sixth beaten two- and three-quarter lengths behind Hostwin Saturn in January, and another strong finishing second behind Star of Yiu Cheung in the Group 1 Chairman's Challenge Cup again over 1200 metres in July.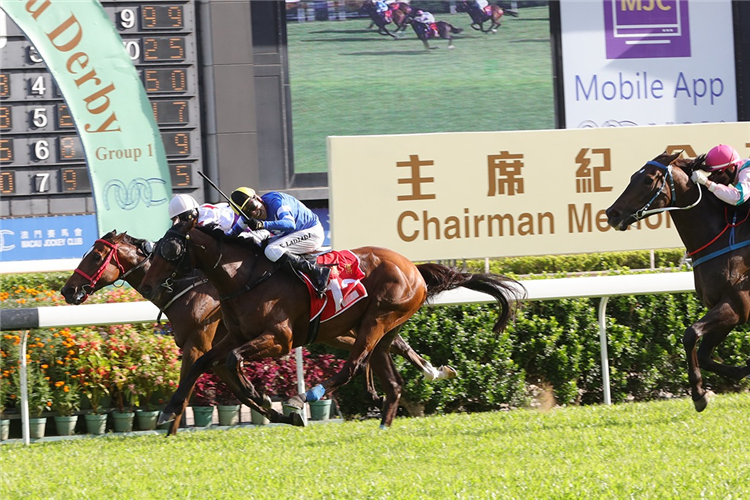 That said, Joe Lau who is long recognized as Macau's master conditioner, could not be happier with both Sacred Capital and his second runner in the race Sacred Magnate .
"I honestly have to say I could not be happier with both my horses; they have both done a treat and went well in their final hit outs this morning," he said.
"We have drawn a bit awkward in (10) Sacred Capital and (11) Sacred Magnate, but they both have good gate speed at 1800, especially Sacred Magnate."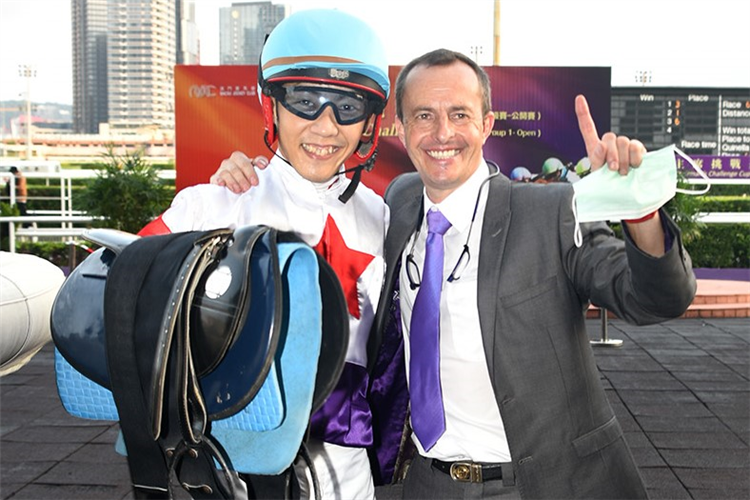 "I have no race plan just yet, as I'll wait to see what the track is like they are forecasting rain, but I would prefer it dry."
The younger Sacred Magnate is out of it at the handicaps on his rating of 92 on the set weight scale, however, Lau is expecting a big run from last year's Derby winning son of Foxwedge (Aus).
"Let's not forget that we beat Star Of Yiu Cheung in the Derby last year, and whilst Star Of Yiu Cheung has come back better this year, Sacred Magnate is also a far better horse then when he won the Derby last year; he is not to be underestimated particularly at the 1800."
Lau is also not underestimating his other opponents in Sunday's race as well.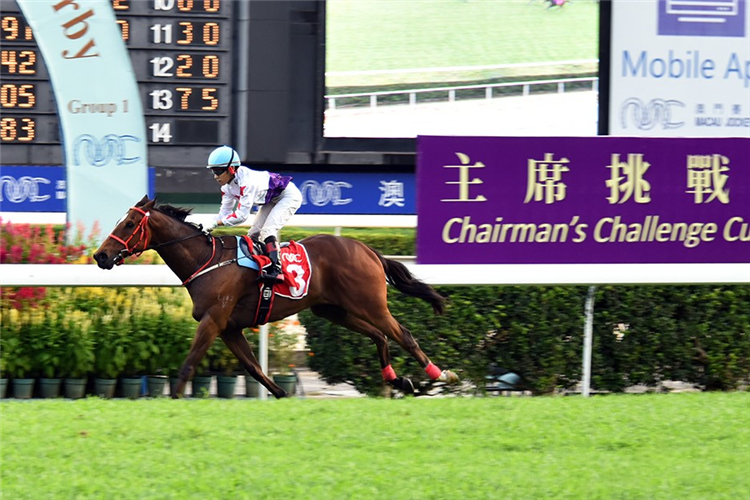 "Star of Yiu Cheung is a proper racehorse, he has come back better than ever; but we still have to respect some of the other runners, especially if the rain comes."
"Simon Fubuki's Derby win was first class on the wet ground and there are a few others that will come into contention if the rain comes."
Lau is also aiming for three straight Macau Gold Cups having won the race with Sacred Capital for the past two years. Sacred Capital will be attempting to join Wonder Mossman who won three consecutive Gold Cups in 2014, 2015, and 2106.
Peter Ho who rode Sacred Capital to victory on both occasions, returns from injury to ride the gelding in Sunday's feature. As well, Ho will be attempting to be the only jockey in the Club's history to win the Macau Gold Cup for three consecutive years. Eric Cheung takes the ride on Sacred Magnate.
Wayne Smith like Lau, is delighted with the progress of Star Of Yiu Cheung, and is confident he can turn the tables in the rematch, and this year's Cup trophy will be sitting on his mantelpiece.
"I'm absolutely thrilled with how he has done coming into the race. He got through a super gallop yesterday; that was his final hit out and he pulled up terrific," he said.
"He is going into the race much fresher than he did last year with just the two 1200 metre races under his belt, as opposed to last year when he was coming off his Derby campaign."
"He is a much better horse both physically and mentally this year, and has proven himself on any ground. And Shogo Nakano gets along with him better with him than any jockey that has ridden him. He gets him to relax and the horse does not want to race as hard with him."
"There is some speed in the race, but he has led all of them over 1200 metres on the bridle, so we will just him flop out and relax him as much as we can."
"It's going to be a great race and we are really looking forward to Sunday," he added.
Last season Star Of Yiu Cheung in any other year would have been hailed as a champion. The impressive looking son of Casino Prince (Aus), was beaten a short head in the Derby Trial at 1500 (Gr 3) by Winnie Star after overacing badly, then beaten a half-length by Hostwin Saturn in the Gr 1 Macau Guineas also at 1500, and then beaten a short head by Sacred Magnate in the Derby.
A testament to his resilience was his effort when beaten a nose by Sacred Capital in last year's race that was run in a time of 1.45.8, a new Gold Cup record. That was 2.4 seconds quicker than his Derby run time. Whilst the races were run one month apart, both were on good tracks and it underlined the vast improvement by Star Of Yiu Cheung following his Derby second.
This season Star Of Yiu Cheung has returned as Macau's dominant horse with an awesome record breaking six and a half lengths win on the bridle in 1.07.2 in May, and a romp in the park victory by three lengths on the wet ground over Sacred Capital in the Group 1 Chairman's Challenge Cup.