3 minute read
The winning connections of the annual non-TAB Racehorse of the Year for the Capricornia district will receive the added bonus of a $5,500 stud voucher following the first ever sponsorship of the award.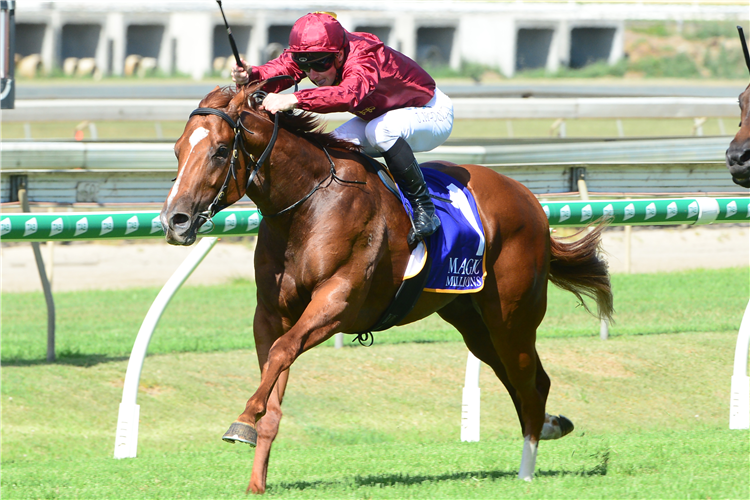 The initiative for the Capricornia region was hatched by secretary Graham Campbell and came to fruition after Telemon Stud came forward to sponsor the award, according to Capricornia Country Racing Association chair Leon Roberts.
He said it was only for horses that raced at non-TAB venues within the Capricornia district, which included tracks such as Clermont, Emerald, Thangool, Calliope, Bluff, Dingo, Yeppoon, Springsure and Calliope.
This year's winner will be decided after the final meeting of the season at Middlemount on July 30.
"It's the first time we have had a sponsor for the award," Roberts said.
"Racing Queensland presents trophies for the leading jockeys, trainer and horse, but this is an added incentive."
Telemon Stud is based in the Scenic Rim and stands some exceptional sires, Roberts said.
Among those at stud are Sidestep, the sire of Golden Slipper winner Kiamichi, dual Group 1 champion Jungle Cat and Group 3 winner Sun City whose career was curtailed by injury.
The connections of the region's Racehorse of the Year will be gifted $5,500 credit towards a service fee for either of the Telemon Stud's three sires.
Sidestep and Jungle Cat stand at stud for $11,000 while Sun City's service fee is $7,700.
"When you look at the calibre of sires at Telemon Stud, they have some fairly expensive stallions," Roberts said.
"It's a tremendous incentive for anyone that has a mare that is too old to race or retired, they can put it to a stallion for a lot less than what they would normally pay.
"It's great to have Telemon give something back to country racing."
Racehorse of the Year is based on the most wins and if there is a tie, there is a count back based on seconds and then third placings.
Last year Exocet Rocket won the title with three wins, including a victory in the last meeting of the season at Middlemount.
Heading into the last month of this season, both five-year-old mare Kareno, which is under the guidance of the region's Trainer of the Year Glenda Bell at Emerald, and Craiglea Arion, trained by Krystle Johnston on the Sunshine Coast, both have three wins to their name.
However, Kareno sits on top of the table by virtue of three seconds and three thirds, while Craiglea Arion has no minor placings for the 2021-22 season.
While Telemon Stud has agreed to sponsor this year's award, Roberts was hoping they would stay on board for another season.
"We will be hoping that it will generate enough interest and ongoing support into the future," he said.
"We want to support the local breeding industry."