3 minute read
Travis Doudle has earmarked a Melbourne return for Not Usual Glorious after he made it three wins in succession at Moonee Valley last weekend.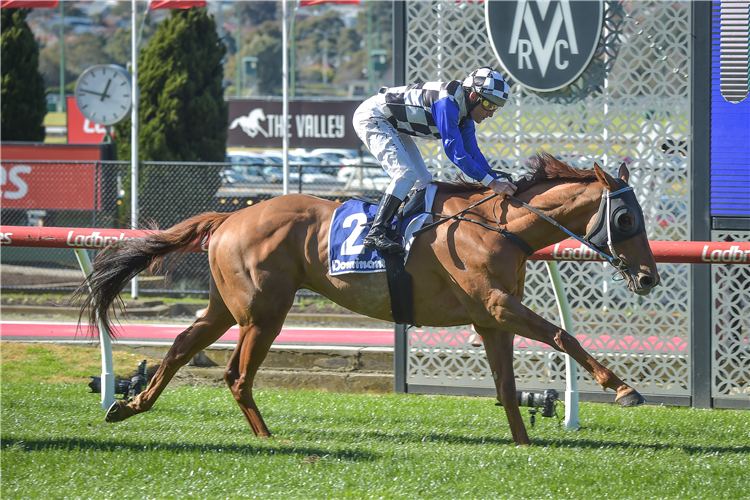 The former New Zealand galloper, who is part-owned by Port Adelaide stars Ollie Wines, Tom Clurey and Darcy Byrne-Jones along with former teammates Tom Rockliff and John Butcher, led throughout to win with Damien Oliver in the saddle last weekend recording his seventh win from 15 on Australian soil.
Doudle said they are hoping to grab some more Melbourne success before the high quality spring horses return to racing.
"There is another Handicap at the Valley on the 20th, Ollie is keen to stay with him,'' Doudle said.
"We're hoping we can again get in before a few of the good spring horses get back to the track,'' he said.
Despite winning his first three starts in Adelaide, Doudle said Not Usual Glorious has benefited from time and furnishing as a racehorse.
"We had our sights on some nice races with him this time last year but that didn't really go to plan,'' Doudle said.
"I think him being a year older, more seasoned, that has really been the key,'' he said.
Doudle is hoping the 2022-23 can see more growth for his Morphettville stable which will be further enhanced by the progression at his Murray Bridge property.
"Last season wasn't exactly what I had hoped for, we didn't grow as much as I'd have liked,'' Doudle said.
"We have a lot of young horses coming through, we are moving forward at the farm and hopefully this season can be a big one,'' he said.