3 minute read
RAS Technology Holdings Ltd (ASX: RTH) ('RAS' or 'the Company') is delighted to announce it has been named the Small Business Exporter of 2022 at this year's ACT Chief Minister's Export Awards.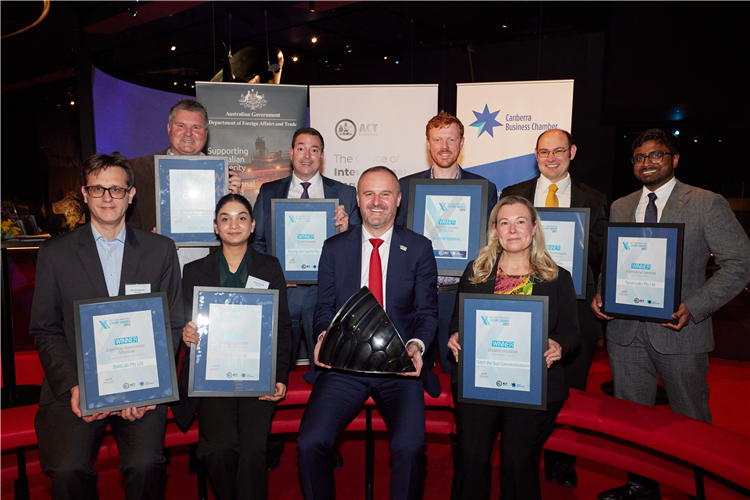 RAS is one the leading providers of premium data, enhanced content, and SaaS solutions to the global racing and wagering industries operating across 30 countries. The Canberra based company is one of the world's fastest-growing digital media companies with its data driving the offerings of Sportsbet, Tabcorp, bet365, Betfair, BlueBet and the Entain-owned Ladbrokes, among others.
The awards presentation was hosted by ACT Chief Minister Andrew Barr who said growing the ACT's exports is critical to expanding and diversifying the Canberra economy, trade gradually normalising as we emerge from the global pandemic".
"As our government looks to rekindle international relationships and seize new opportunities for the Territory, award winners create a platform to showcase what Canberra has to offer to the world."
RAS Chief Executive Stephen Crispe congratulated other award winners saying the company was very pleased to be recognised as one of the most innovative business in the Territory.
"Racing and Sports is delighted to be recognised as a leader in technology and innovation destined for global markets," he said.
"The company is gearing up for further expansion into the UK and North America with its industry leading data, enhanced content, statistics, analytics, managed trading and wagering technology solutions. We are happy to be the winner of the small business category and really showcase the talent in the nation's capital."
RAS will now progress as a national finalist in the Australian Export Awards.
For Further Information:
Investor Enquiries:
investor@racingandsports.com.au
Media Enquiries:
Mel Hamilton, M&C Partners
Melissa.hamilton@mcpartners.com.au
About Racing and Sports
Founded in 1999, RAS Technology Holdings Limited (Racing and Sports) is a leading provider of fully integrated premium data, enhanced content, data visualisation and augmented reality products to the global racing and wagering industries. It services consumer and enterprise markets and its clients span the spectrum of the racing and wagering industries such as Entain Group (including Ladbrokes and Neds), Flutter Group (including Sportsbet, Paddy Power and Betfair), Tabcorp, BlueBet Holdings Limited (ASX: BBT), bet365, Singapore Pools, Australian Turf Club, Hong Kong Jockey Club and Racing Victoria.

You win some. You lose more. For free and confidential support call 1800 858 858 or visit gamblinghelponline.org.au.