3 minute read
Ask any coach or professional athlete what the most important facets of successful sporting are, and they'll likely give you a version of the same answer.
Teamwork and time management are critical. Feedback should be welcomed and reciprocated. Good players are goal-oriented and display a strong mental resilience and willingness to learn.
For athletes looking to move from the sporting world into a corporate setting, these traits are like gold.
One such athlete is former Canberra Raiders player Sam Williams – an on-field favourite with over 100 NRL games under his belt.
Sam retired from the NRL in 2022 after playing professionally for 12 seasons, 10 of which he dedicated to the Canberra Raiders. He is now Sports Content Product Manager for Canberra-based technology, data, digital and media company, Racing and Sports.
"I joined Racing and Sports six months ago. It's been a steep learning curve, but a lot of things that worked in my favour during my time in the NRL continue to do so now," says Sam.
"The practices we build daily in professional sport can easily be transferable to business."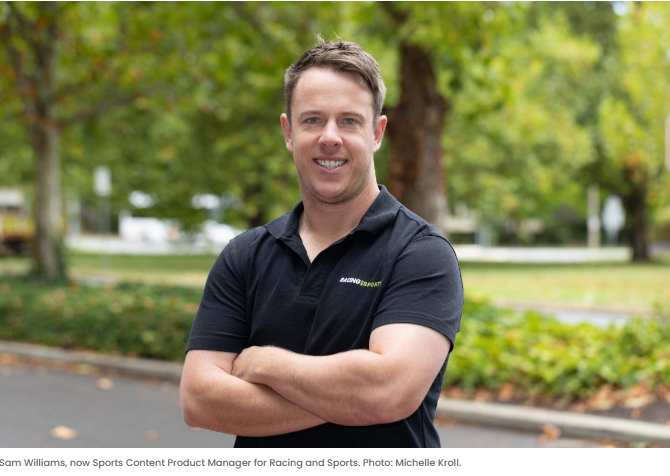 Transitioning from the field to a desk has had its challenges, but Sam says he feels supported in his new environment.
"Going from being very active every day in a role you know like the back of your hand to a completely different setting can be pretty daunting," he says.
"I had to refresh my computer literacy and client liaison skills.
"It's important to ask questions when you start a new career. I'm lucky to have a really good team around me who are very approachable."
Sam advises that a strong support network is crucial for athletes who are considering making the big move away from sport.
"Once you've played sport professionally, there are some people who will unfortunately only see you as 'the jockey' or 'the rugby guy'," he says.
"What has helped me the most is having support from family and friends who see me as 'just Sam'.
"They don't care whether I'm playing rugby or reading statistics; they treat me the same. That's what gave me the confidence and drive to do something different."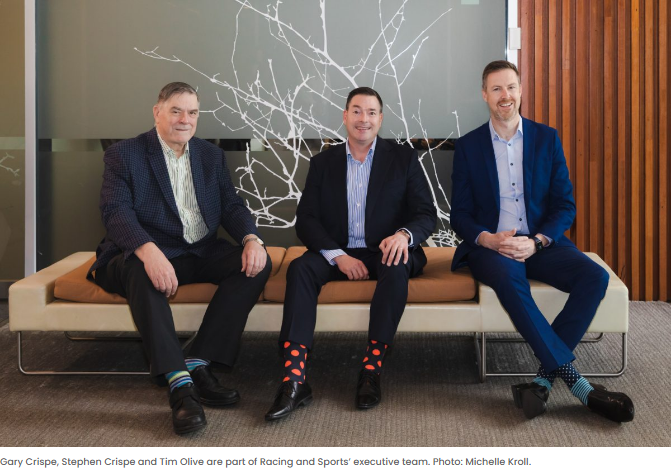 Founded and headquartered in Canberra by Gary Crispe and Robert Vilkaitis (Gary's son Stephen is now CEO), Racing and Sports powers the data flows behind betting operators such as Tabcorp, Ladbrokes, bet365, Sportsbet, Betfair and BlueBet.
The company provides data for 1.5 million horses racing in 30 countries. Having found its foothold in racing, the team is currently expanding into the traditional sports market.
"Racing has been a very successful industry for us, and we are keen to apply our knowledge and resources to the sports world," says Sam.
"It's really heads down, bottoms up in our team right now as we collect information and analytics for a range of sports.
"Our data can be applied to sporting teams or organisations, wagering platforms, sponsors, supporting businesses … Sports data and analytics can go down many avenues with great success."
Online article taken from the Riotact, published on Sunday, 9th April 2023, Author, Morgan Kenyon.

You win some. You lose more. For free and confidential support call 1800 858 858 or visit gamblinghelponline.org.au.