We'll endeavour to run through the form, incorporate appropriate stats and also supply a betting prediction which won't always just be who will win.
---
MELBOURNE V BRISBANE
Thursday 23 June @ MCG
Is this the Preview of the Grand Final? Well it is part of an amazing parcel of games with all the current Top 8 locking horns.
Despite many others at stages poking their names into the frame, these two have been more or less the most likely from the jump to get to the final day of the season.
It is not hard to say that this game is a rather crucial one for Melbourne's year – no so much the be all and end all if they lose but the narrative becomes rather challenging.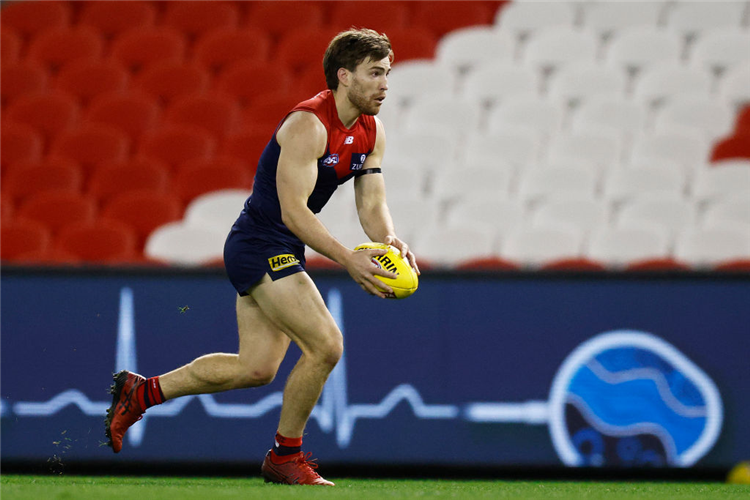 Three losses on the trot is one thing but the whole current vernacular is about their off-field dramas and refocusing the way forward.
Even if what occurred at the swisho restaurant was hardly earth shattering, it painted a picture that needed some cleaning up. Time spent not on football matters is time seemingly wasted.
The reason that is the case – three losses that exposed some issues and mainly forward of the ball. Without Tom McDonald to draw out the defences and either mark or contest, it has made it harder for Brown, Fritsch, Pickett etc to get into more dangerous spots more often.
No matter how many times Oliver, Petracca, Viney and others touch it, the scoring end is the part which decides the game. The current disconnect is not irretrievable but urgent attention is required.
In those losses they have scored 56, 61, 56. Ten goals or less would win maybe 1 in 15 games of football.
Now toss in the loss of not just their spiritual leader but also their best contributor across the entire park in Max Gawn and you have a need for the Panadol. It's over to you now Luke Jackson.
One they cannot disparage is Angus Brayshaw. He has been sensational playing a more defensive role. Not in the middle or on a wing all that much these days, were it not for him, those teams who have beaten them might have landed another 3+ goals on them.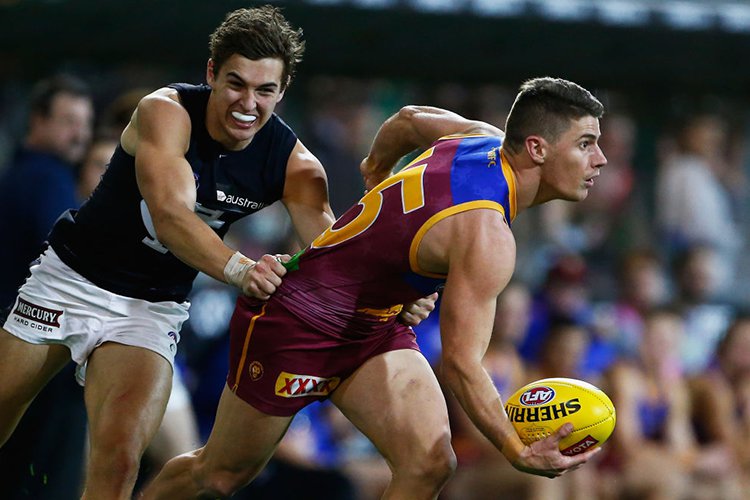 It will be a big test for them as they take on the Brisbane Lions coming off a good win over St Kilda without being great however, that form may not be overly strong.
Going win, loss, win, loss at present isn't great for the psyche but also won't get you far in finals where losses aren't a good practice.
Much of that Saints game was close. Until only the last 10 minutes, there was barely 10 points between them and it oscillated with regularity.
It was their best two midfield talents in Neale and McCluggage that got them in motion. Without them you'd doubt the result.
It was also a match of carnage with St Kilda suffering injuries and Brisbane having Zorko and Gardiner also in the ward.
Zorko is very much a barometer player for the Lions. He's often at the coal-face, getting up his opponents and yet still providing drive off half back. He will be missed but so too Zac Bailey – a real x-factor.
So much of this game will be played in the head. How much of it will be instigated and how much happens organically will be a fascination. The lip will surely be on from Lions players even if Zorko is not there.
But Melbourne JUST has to win for their own peace of mind. They play Brisbane pretty well and in the end it might mean they want to drub it in. AND Steven May is back for some surety down back.
Match Selection: Melbourne by 22 points
Suggested Bets: Melbourne -17.5 points @ $2.30