3 minute read
Racing and Sports will provide analysis of many games in the 2022 AFL Season.
We'll endeavour to run through the form, incorporate appropriate stats and also supply a betting prediction which won't always just be who will win.
---
RICHMOND V BRISBANE
Sunday 31 July @ MCG
Even if numerically they can make it, a loss on Sunday likely spells the possibilities that the Tigers will add to their recent flag haul as they tackle the Lions at the home of footy.
When Lions and Tigers meet it wouldn't necessarily be a nice ending though given they appear on different continents it would be a tad hard.
There is some vulnerability about both sides at present which seems strange given their positioning. Even Brisbane can't become complacent as their last month includes Richmond (A), Carlton (H), St Kilda (A) and Melbourne (H) – all are finals-type sides.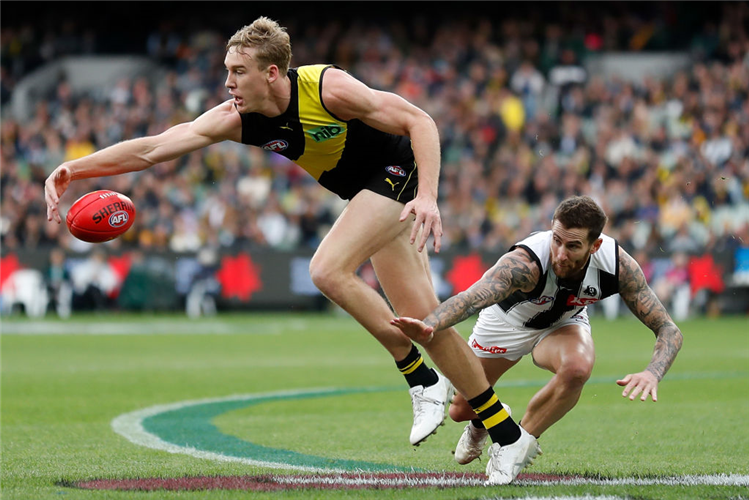 You'd say anywhere from 2nd to 8th is possible depending on results.
The Lions got the job done at the Gabba in the Q-Clash. That is probably the best way to put it. It wasn't a pretty result or sparkling performance but they did have to work hard in it. So much so that the Suns spent some nice proportions of the second half in front only to be run down.
Five goals to one in the last is a real positive – they did it when it mattered the most. Still reliant a lot on Neale and McCluggage, they have to get more from your Lyons and Rayners and Robinsons. Zorko was back but will his body hold up for another eight games?
They will have/should have a fired up group coming at them after Richmond have left so many points out there all season but especially in the last 3 games. To get run down by Geelong is fair – a top side.
But the Gold Coast loss was appalling situational football, the North loss was doubly appalling football and the draw to Fremantle just such bad in-game skill work.
52-all in this era is like 2005 style play. Remember when the then AFL CEO panned sides (primarily the Swans) for that methodology.
Were it not for the brilliance of Shai Bolton at times they probably lose. There was a lack of polish and a dearth of skill. It was hard-nosed, blue colour stuff.
That may actually be required this Sunday as Brisbane must get down and in the trenches. A free-flowing game is what the fans love but will the coaches want that? Maybe more so Richmond for one last burst at it.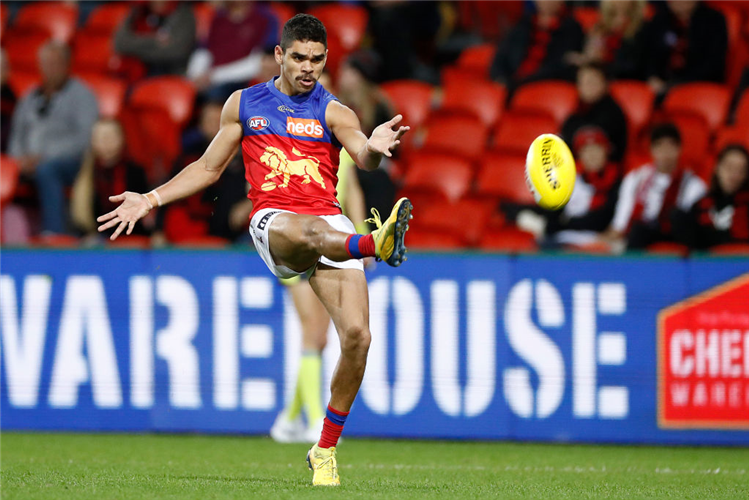 And now with the news that Dustin Martin is on another month of hammy recuperation, they must do it without their inspirational centre/forward chain.
At least Tom Lynch is back now. Some structure and more importantly some presence will be important. Harris Andrews will have to be accountable. He prefers to be the stand-off loose marker/spoiler.
Think this is actually a good game for Richmond. Acknowledging totally that they have been poor results wise, they have owned the Lions for over a decade. From that Qualifying Final loss in 2020, the previous time they tasted defeat to them was 2009. They split them last year.
This is the type of game that defines the key forwards. Away from home, on the biggest stage in a crucial match. So can Joe Daniher make a huge statement back on his favoured arena? Both he and Charlie Cameron have to be the centrepiece. Not sure they can.
Richmond's defence has been OK when all work in the one direction. This is a good set up for them with Vlastuin, Broad, Grimes and Tarrant capable of taking down the big Brisbane boppers.
Let's give the Tigers one last hurrah for 2022. If they aren't up to it they are cactus. Vlastuin is the kick out man – those stats once you've played on count. What a laugh that is.
Match Selection: Richmond by 11 points
Suggested Bets: Nick Vlastuin 25+ possessions @ $2.75