3 minute read
Essendon midfielder Darcy Parish has confirmed he has re-signed with the Bombers for another six years, not five as initially announced by the club.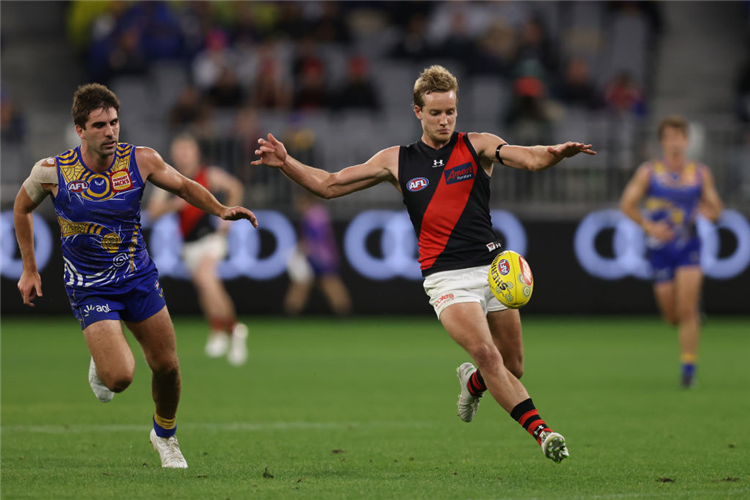 Essendon midfielder Darcy Parish is not fazed by how his contract negotiations played out, insisting he is excited about finishing his AFL career with the Bombers.
The 26-year-old has signed a new deal for six years, originally thought to be only five, keeping him at the Hangar until the end of 2029.
When Essendon announced Parish's contract extension in August, the club said the deal was "until at least 2028".
But it was last month revealed the 2021 All-Australia had re-committed for six years, a fact Parish on Monday confirmed.
Before Parish re-signed there was significant media commentary about how big his contract should be.
"I signed for the footy club and I was very happy to do it," Parish said.
"Everyone can talk all they want about it; I know where I stand with the footy club.
"I was happy to get it done and be at Essendon for life.
"I always wanted to stay here at Essendon, and I couldn't see myself going anywhere else.
"I know what we're striving for and we've got the right group to do it so it's going to be very special when we get there."
Emerging star Nic Martin also recently penned a new deal, keeping him at Essendon until the end of 2027.
Approaching his third season in the AFL, Martin spent his break working with jiu-jitsu black belt Max Viney, the brother of Melbourne midfielder Jack.
"I identified during the off-season, I wanted to work on my tackling and that sort of grappling stuff," Martin said.
"So me and Mason (Redman), we reached out to him (Max Viney) and got a few sessions in, which was quite fun and enjoyable."