3 minute read
Bec Goddard, the AFLW's first premiership coach at Adelaide in 2017, has announced her retirement from the role after two seasons in charge at Hawthorn.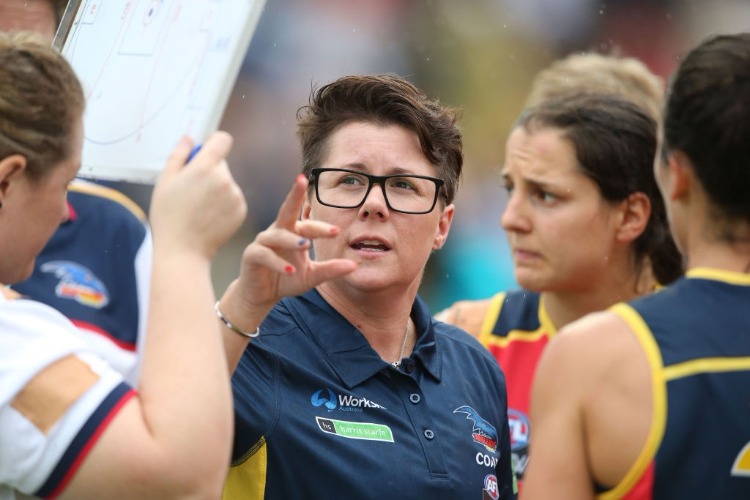 Hawthorn are the fourth AFLW club looking for a new senior coach after Bec Goddard announced her retirement from the role.
Her surprise departure came two days after the Western Bulldogs sacked Nathan Burke.
Collingwood also did not renew Steve Symonds' contract and Michael Prior left West Coast with two rounds left in the season.
Goddard has been one of the AFLW's most important figures, coaching Adelaide to the first premiership in 2017 and also serving on the league competition committee.
She joined the Hawks in 2019, developing their women's program. She coached the expansion club in their first two AFLW seasons for a 6-14 record.
Goddard had also worked as an AFL development coach at Hawthorn, but confirmed on Friday she is leaving the club.
"Having been a life-long Hawthorn supporter, it was a dream come true to lead the club as its first AFLW senior coach," Goddard said.
"The time is right for the club and myself to embark upon new directions, and I leave Hawthorn proud of everything we achieved."
Hawks chief executive Ashley Klein called Goddard a "trailblazer" for their AFLW program.
"There's no doubting the enormous impact Bec has made at our club, her legacy as Hawthorn's inaugural AFLW senior coach is one that won't be forgotten," Klein said.
"Along with being a pioneer of the competition, Bec has been a trailblazer for our AFLW program, and we want to thank her enormously for her passion, enthusiasm, and dedication."
Goddard coached the Crows for two seasons before joining the Hawks.