3 minute read
Young gun Harley Reid was in a jovial mood after months of speculation ended with West Coast selecting him with the No.1 pick at the AFL draft.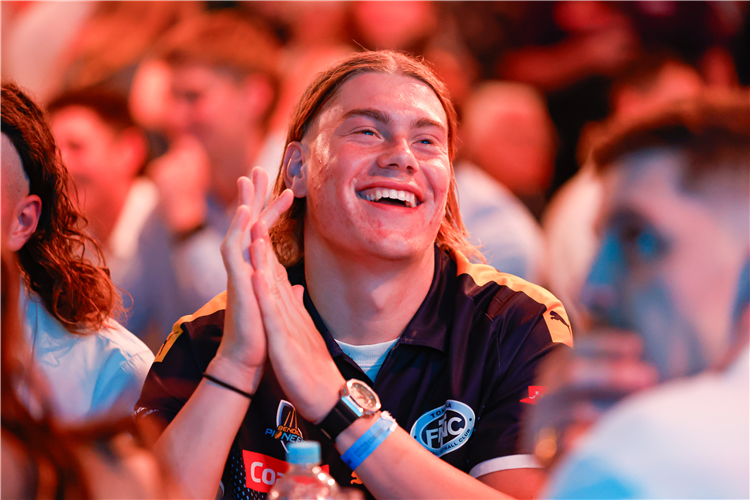 Teen sensation Harley Reid isn't sure how his fend-off will match up against the famed stiff-arm of Richmond superstar Dustin Martin.
But the AFL's new No.1 draft pick, selected as the best young talent in the country by West Coast on Monday night, is eager to find out.
"I don't know, I'll have to test it out on him," Reid said.
"He's had that trademark and I've obviously looked at him and seen him do that and looked up to him.
"That's something that he does real well and hopefully I can implement that in my game at the highest level too."
Reid is arguably the most-hyped draftee in AFL history, viewed by many recruiters as a generational talent.
The 18-year-old is expected to help lift West Coast out of the doldrums after the club banked just five wins over the last two seasons.
"There's not too much expectation from me," Reid said.
"It's more get in there and learn the system and get introduced to how it is.
"Hopefully a few senior boys take me under their wing and teach me the ways.
"I'm not going to have a huge impact straight up. I'll just try to go through and play my best footy really."
Reid, from Tongala in Victoria's Goulburn Valley region, insists he has no qualms about moving across the country to Perth, where he will start his AFL career alongside former Vic Country teammate Noah Long.
"There was a lot of uncertainty and he was someone I could lean on who has been through those shoes," Reid said of Eagles forward Long.
"He's been a great mentor for me."
Reid is the third player taken by West Coast with the No.1 pick at a draft and the first this century.
The Eagles previously picked Drew Banfield (1992) and Michael Gardiner (1996) with the top selection.
West Coast fielded a series of trade offers from rival clubs for the No.1 pick but list manager Rohan O'Brien said it would have taken an "extraordinary" deal for them to pass up the opportunity to select Reid.
North Melbourne offered pick three and two later first-round selections, while Melbourne offered picks six, 11 and a future first-rounder.
"When you weight that up around the trades that get done in trade period, they're really good offers, but we decided to stick with the player," O'Brien said.
"For a lot of players you'd have to really consider them, and we did consider them, but pick one doesn't come along very often.
"We think Harley's a player that's a little bit unique ... so whilst we thought about it, we were happy to stick with him."
West Coast hold the first selection - No.30 overall - when the second round of the draft starts on Tuesday.
Only four clubs did not have a selection in Monday's first round - the Brisbane Lions, Fremantle, Port Adelaide and Richmond.