3 minute read
Two-time grand slam finalist Mark Philippoussis believes home hope Alex de Minaur has the game to contend for Australian Open glory in January.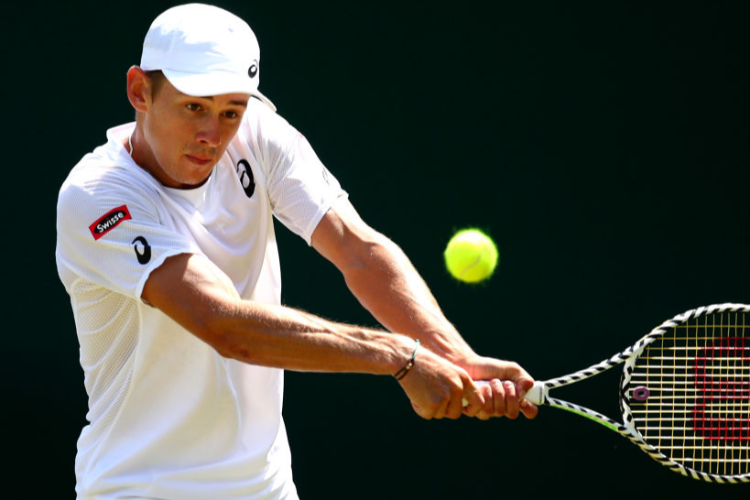 Dual grand slam finalist Mark Philippoussis is convinced the new and improved Alex de Minaur can contend for Australian Open glory.
But the endorsement comes with a caveat.
Philippoussis believes de Minaur must continue playing with the added conviction that has propelled the 24-year-old to the cusp of the world's top 10.
Long derided for lacking the firepower off the ground to compete with tennis' heavyweights on the biggest stages, de Minaur has taken his game to new levels in 2023.
His more attacking mindset has helped the dogged baseliner claim six top-10 scalps - including those of the great Rafael Nadal and former US Open champion Daniil Medvedev - and reach a world ranking of 11.
Philippoussis believes striking a balance without red-lining is the key for de Minaur to seriously vie for the title at the Melbourne Park major from January 15-29.
"We know he's one of the best movers on the court, one of the best fighters with a huge heart," the former Wimbledon and US Open runner-up said on Monday.
"My one question mark was, especially in best-of-five (sets) against those top guys, does he have the firepower to make them uncomfortable and hurt them?
"And I see this year - and it's not easy to do - that he's been trying to do that.
"He's got that ball and he's pressing a little bit more, looking to press, and that's what's been impressive and I believe he needs to continue to do that.
"It's paying off and it's definitely something that he needs to add into his repertoire.
"But look, when you got to 11 in the world, you're on the right path. You're doing amazing things and it's shown with his consistency."
De Minaur's charge to 10 quarter-finals in 2023 matches his idol and Davis Cup captain Lleyton Hewitt's golden season of 2004, when it took Roger Federer to stop him in the US Open final.
Hewitt also made an inspired run to the Australian Open final three months later, a feat Philippoussis reckons de Minaur can pull off too if the Sydneysider continues on his upward trajectory.
"First of all, he needs to get through that first week and best-of-five sets is a different animal to best of three sets, a different thing to beat that top player.
"Physical and mental to hang in there is a different thing. Djokovic and Alcaraz, these guys are animals, the years they've had and how consistent they've been in the grand slams.
"So he has, without doubt, got the mentality and he's got the physicality, but he's going to have to just step up, be a little more aggressive which he has been doing.
"But he can definitely contend."