3 minute read
Mark Philippoussis, coach of Stefanos Tsitsipas in the 2023 Aussie Open final, says Novak Djokovic's rivals can't expect the champ to slow down any time soon.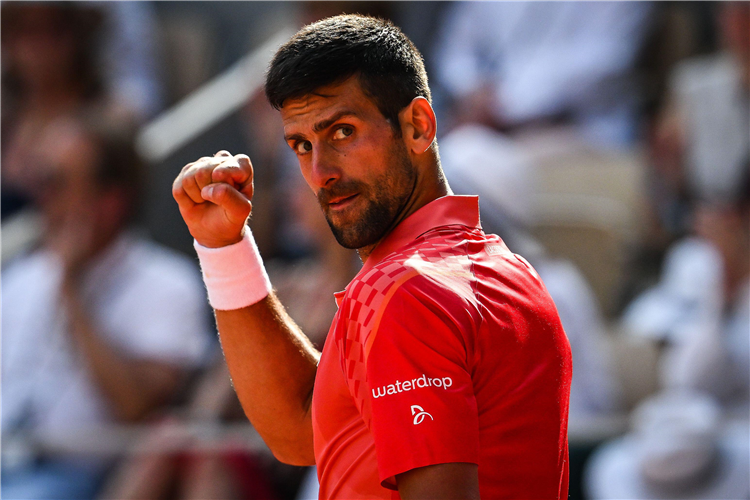 Novak Djokovic's insatiable appetite for success and unrivalled attention to detail has the super Serb poised to claim an unprecedented 25th grand slam singles crown in Melbourne.
So says dual major runner-up Mark Philippoussis, who not only agrees with the numbers that already have Djokovic as the tennis GOAT but also considers the ageless champion the most consummate pro the sport has ever seen.
"As incredibly professional as you've seen Rafa (Nadal) be or (Roger) Federer, where they're competing and making sure that they're going into grand slams mentally and physically the fittest, Djokovic (has) taken that to a level and it's just amazing," Philippoussis said.
"You have to eat, breathe and sleep tennis to be winning multiple grand slams. Not only has he won 24, which is a crazy number, he's still continuing to see where he can improve.
"Like, where can he get his one per cent here, one per cent there.
"Is it on the eating, which we know he does everything on the eating side. What he puts into his body, what he does before the match, the way he warms up, his stretching.
"He looks at one per cent, everywhere, because that counts in the grand slams."
Djokovic has taken a holistic approach to tennis and life ever since learning back in 2010 he was intolerant to gluten.
His results since have been nothing less than stunning, with Djokovic averaging a tick under two slams a year since 2011.
He won three out of four this year, with only a five-set Wimbledon final defeat to Carlos Alcaraz denying the Serb a first calendar-year grand slam sweep since Rod Laver in 1969.
"He's without a doubt the favourite going into the Australian Open and I don't see him slowing down soon," Philippoussis said.
"He was incredible to watch at the US Open. If he's got a practice court at one o'clock, he's in the gym by 11 o'clock. He's walking onto the practice court already sweating.
"He finishes his training, he's into his drinks and his eating and everything is exactly in place where it needs to be.
"I haven't seen a professional like that. There's been a lot of amazing professionals but I've never seen the degree that Djokovic does it."
That includes the team the 10-time Melbourne Park king has built around him.
"Everyone he's got, they stay in their lane and they know what they're good at. He expects the best," said Philippoussis, who had a front-row view of the GOAT while sitting in the coaches' box of vanquished Australian Open finalist Stefanos Tsitsipas.
"He's got one guy that he listens to for his eating and his fitness and his strengthening.
"Then he's got his coach on the tennis court, he's got the other people that do other stuff for him off the court.
"He just focuses on what he has to do on the practice court. You know he's going to be dialled in."