3 minute read
After a highly successful decade at the helm, Alicia Molik's loyalty may come at a price in her last stint as Australia's Billie Jean King Cup captain.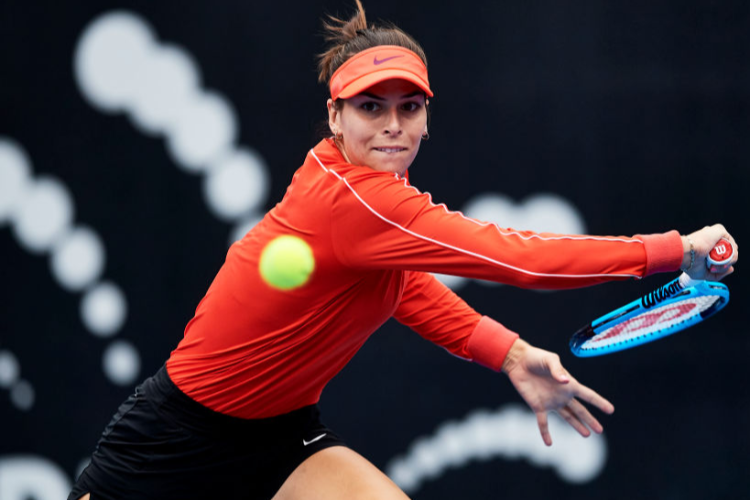 Loyal to the end, Alicia Molik's faith in Ajla Tomljanovic and Daria Saville may prove costly in her final stand as Australia's Billie Jean King Cup captain.
Molik is stepping down after a successful decade in the role but concedes Australia's hopes of reaching a third final under her leadership hinge on a "do-or-die" battle with Kazakhstan on Thursday following an opening 2-1 defeat to Slovenia.
Tomljanovic and Saville, both still in the early stages of comebacks after almost a year out with knee injuries, lost their singles matches in straight sets.
Storm Hunter and Kim Birrell teamed up to scrap their way to a crucial doubles win that keeps Australia's slim hopes of making the semi-finals for a fourth straight year alive.
But even the Slovenians were apparently surprised to see the battle-hardened Birrell, Australia's top-ranked female with 71 singles matches under her belt in 2023, overlooked.
"Ajla and Dash are really proven Billie Jean King Cup players in the past and (have) experience," Molik said of her singles choices.
"For Ajla, she's had a bit of an interrupted year. For Dash, she's made a comeback through the middle portion of the year. But they're fully fit.
"It was a really difficult decision. Everyone's level was incredibly high between Kim, Ajla, and Dash, but sometimes you do have to rely on experience.
"In the early stages of both matches, it was incredibly even. More so for Dash, the score didn't really reflect the closeness of her match-up."
Molik was asked directly if she felt she'd made a mistake in not picking Birrell for singles, with a reporter telling the Australian captain the Slovenians were scared of facing the 25-year-old.
"Dash and Ajla, either with a lot of tennis under their belt or not, they have done some pretty special performances here at the Billie Jean King Cup in the past," Molik said.
"Although rankings don't reflect it, our three, the playing group, were incredibly close. So I believed both of our players would win today.
"I thought Dash would win. I thought Ajla would win. I thought they'd both win in straight sets. Didn't turn out that way."
Runners-up to Switzerland last year, the second-ranked Australians must now beat Kazakhstan, who have 2022 Wimbledon champion Elena Rybakina as their spearhead, and hope the Kazakhs topple Slovenia to have a chance of sneaking through on a countback.
"It's a do-or-die one, isn't it? It's all or nothing," Molik said.
"One of the best players in the world in that team, Rybakina. We have to go all out, have to bring our A game.
"Sometimes it's good actually when you need to win, because there is no other option. You really are forced into a corner.
"It creates those decisions of urgency and really separates the good players.
"That's our challenge for Thursday. It is a big challenge for us, but anything is possible."