3 minute read
John Millman, the only Australian this century to conquer the great Roger Federer at a grand slam, has announced he will retire from tennis after this summer.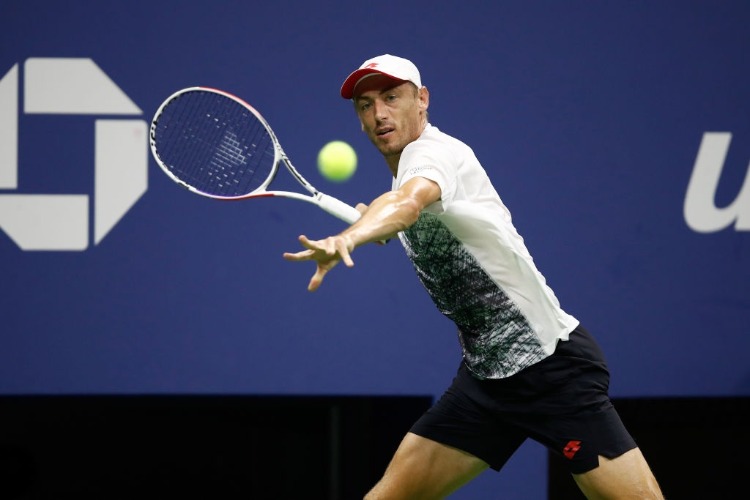 Former grand-slam quarter-finalist, fan favourite and Roger Federer slayer John Millman has ruefully called an imminent end to his professional tennis career.
The 34-year-old revealed on Thursday night he was walking away after a 10th and final Australian Open campaign in January, saying "unfortunately age has caught up to me".
"Just the three (shoulder) surgeries. Chronic back injury was the thing that did me in, though," Millman told AAP, after posting on social media: "All good things come to an end.
"After the upcoming Australian Summer, I'll be retiring from professional tennis.
"I'm incredibly grateful for all the support I've had throughout my career. It's been a thrilling ride living out a dream I had as a kid."
Millman overcame all manner of injuries to forge a special place in the Australian tennis history books with a career-defining fourth-round victory over Roger Federer at the 2018 US Open in New York.
He was the first Australian to topple the Swiss great at a grand slam since Pat Rafter at the 1999 French Open, when Federer was still a teenager.
Millman went tantalisingly close to repeating the feat at the 2020 Australian Open, losing in five sets after leading Federer 8-4 in the deciding super-tiebreaker.
He reached a career-high No.33 in the world in October 2018, won his lone ATP singles title in Kazakhstan in 2020 and played five Davis Cup ties for Australia while also wearing the green and gold at two Olympic Games.
In Rio de Janeiro in 2016, Millman became the first player in Olympic history to win a singles match 6-0 6-0, against Lithuania's Ricardas Berankis.
In addition to his stirring run at Flushing Meadows five years ago, where it took Novak Djokovic to stop him, Millman twice made the third round at Melbourne Park and Wimbledon.
But he says his battered body has "really broken down".
"It's been a fantastic career, but I'm ready to try something else," Brisbane-born Millman told Nine News Queensland.
"The way I play, I have to be up there playing 11 months a year; and I'm just no longer able to do so.
"I can still play at a high level, I feel, but not day-in, day-out. The body is not letting me.
"All those years of being physical on the court have caught up with me."
Millman will feature in Australia's United Cup side for the mixed teams' event kick-starting the summer of tennis in Perth and Sydney from December 29.
While the world No.436 won't make direct entry to the Australian Open, it's almost certain the popular grinder will receive a wildcard into his home slam for one last time.