3 minute read
Former world No.1 and four-time grand slam champion Naomi Osaka has opted to make her return from maternity leave at the Brisbane International next month.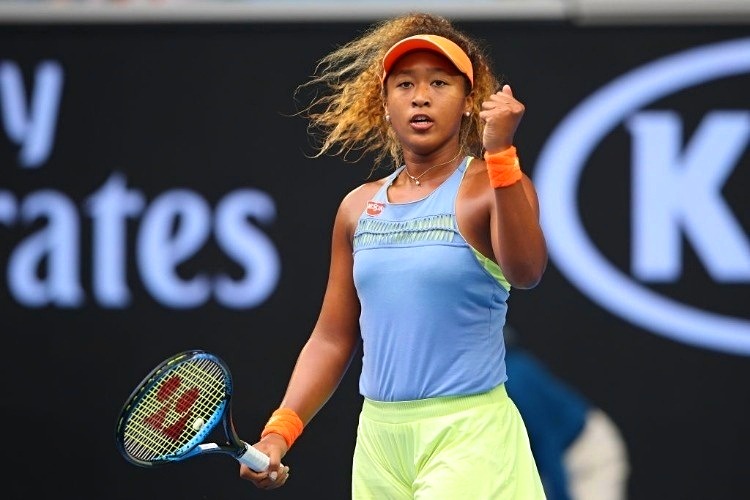 Four-time grand slam champion and former world No.1 Naomi Osaka will make her eagerly awaited tennis comeback at the restored Brisbane International.
Chuffed officials on Friday confirmed they had snared Osaka as their prized drawcard for the Australian Open lead-up event from December 31 to January 7.
Fellow former world No.1s and multiple grand slam winners Andy Murray and Victoria Azarenka also feature in a star-studded line-up set to grace Pat Rafter Arena once again.
A two-time Australian and US Open champion, Osaka was a surprise and mysterious scratching from last year's Melbourne Park major before later revealing she was pregnant.
The Japanese superstar and her American rapper boyfriend Cordae welcomed daughter Shai into the world in Los Angeles in July.
"Well that was a cool little intermission, now back to your regularly scheduled program," Osaka posted on social media.
"Can't wait to get back on the court."
The 26-year-old is the latest of a batch of tennis mums, including fellow former Australian Open champion Angelique Kerber, to announce a return to tennis.
Osaka has only played one game, let alone a match, since the 2021 US Open in New York.
She was leading Daria Gavrilova 1-0 at the Pan Pacific Open in Tokyo in September, 2021, before the Australian tore an ACL.
Osaka then forfeited her second-round match before taking time out to have her first child.
"She knows she's going to optimise her preparation for Melbourne. It was an easy conversation but I'm thrilled she's coming back," said Brisbane International tournament director Cam Pearson.
"To restart her career after becoming a mum, we couldn't be more thrilled she's chosen Brisbane."
Snaring Osaka as the headline act is a fitting addition for the return of the Brisbane International, which hasn't been staged since 2020.
The COVID-19 pandemic forced the tournament off the international program.
But with a long list of heavyweight champions including Roger Federer, Serena Williams, Justine Henin, Maria Sharapova, Azarenka, Murray, Andy Roddick, Lleyton Hewitt and Nick Kyrgios, it has historically been one of the most popular events of the year.
Pearson is also thrilled to be welcoming Murray back, five years after the great Scot tearfully announced he'd likely played his last Australian Open because of a chronic hip injury.
"It's extraordinary isn't it," Pearson said.
"For him to get back from that period and jump on this court will be great for him. It's amazing he's still going around.
"He's bionic man, isn't he? He's got a real love of the game and I think he'll keep playing until he loses that."