3 minute read
Trainer and jockey quotes following the Listed Glasshouse Handicap won by Le Gai Soleil at Sunshine Coast on Saturday.
Race Result:
1st: Le Gai Soleil (L Cassidy/J O'Shea) - $7
2nd: Dzsenefer (T Marshall/G Duncan) - $12
3rd: Charliese (K Wilson-Taylor/C Maher and D Eustace) - $10
Winning Time: 1:26.74 Last 600m: 37.58
Margins: Long Head x 2L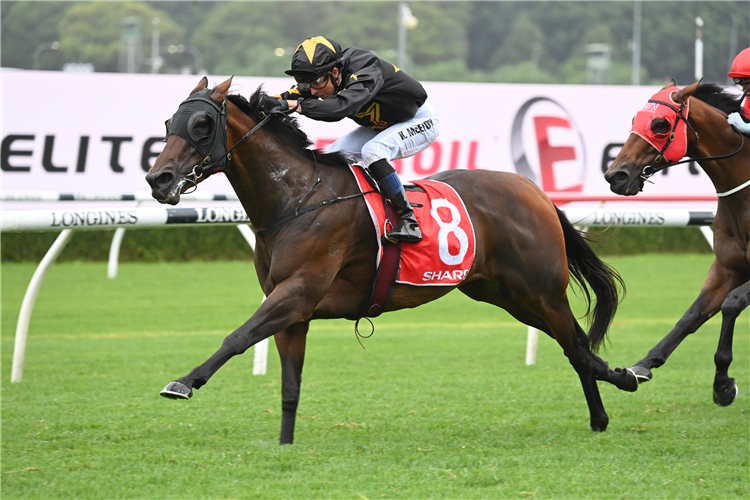 Winning Jockey: Larry Cassidy
"I think the really wet, testing track really played into her hands. Obviously I watched her races and saw that she gets back but not that far back. (Though) they did run along and I just thought I'd better get moving from the 600 (metre mark), get to the outside and she comes at them. Comes at them and goes bang.
"I was in a bit of a tussle with the leader but she put pay to them. Good win."
Wide draw: "I think if you draw one, that's a bit bad. I was able to sit four-wide with cover because they race quite compact and I knew that I wanted to go wide from the 600 anyway so the draw was no worry."