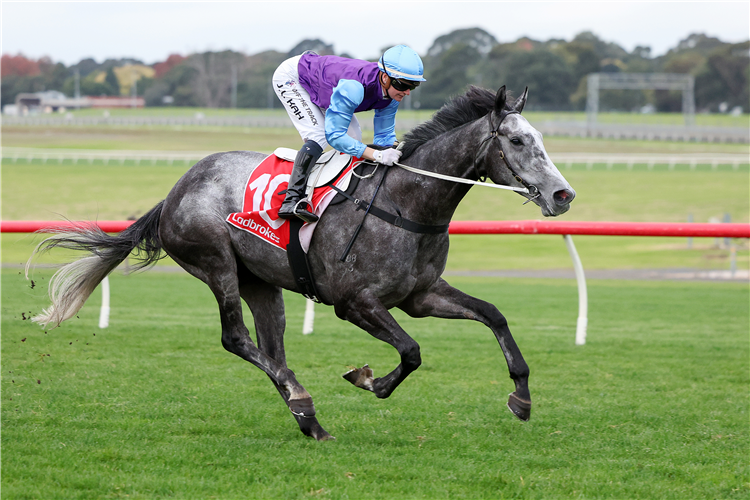 The rail was out 9m last time we were at Caulfield at the start of the month and it was out 12m back on January 12. Neither of those meetings displayed any obvious demons in the track and it's fair to say that is true of Caulfield the vast majority of the time. There will be no excuses underfoot but big fields are sure to throw up a few busy races including what shapes as the best race on the card, the eighth, which (at the time of writing at least) will go off with a full field of 15.
Those 15 include four last start winners and three of them can be stamped highly promising with their wins underpinned by all the right sort of stuff you like to see.
That trio are Hosier, Sir Davy and Visinari and they rightly sit at the front of the market in early betting. They all have their share of promise but Visinari brings a combination of promise and established form having quickly established himself as smart in his former life back in the UK.
There he had a big profile on account of catching the eye of several prominent judges. But it wasn't just the judges putting Visinari up in lights, he was doing it himself with his performances on the track. Timeform rated his four first runs 104-104-86-106 with quotes such as looked something out of the ordinary, exciting prospect, well worth his place in better company, and connections aren't short of options for him next, likely to be just as effective at 7f when asked.
Correct! Injury got in the way but rehab under Sam Kavanagh has blossomed into a return to form under the Micks, Price and Kent, and he showed that he is just as effective over 7f with a fast win at Pakenham and then another strong performance at Sandown when he posted the best time on the card by a mile and did so looking better the further he went.
Now he goes to the mile and it looks ideal, as does drawing out a bit, giving him all important room to move on a day where it will be at a premium. Visinari moves like a giraffe in a jetpack. Plenty of fresh air is required but when he gets it and his momentum is up he can sustain speed and despite a few promising types to tackle on Saturday he has the tools to blow them up. 3/1 looks a good gamble in early markets.
The third is also over a mile and again there are more than a couple of promising and interesting runners engaged in the three-year-old handicap.
Maiden winners down the bottom are well fancied for top yards and both impressed last time with late splits suggesting they had more to come, but Blazerro was even more impressive and has more meat on the form bones having been second at the course in the Sandown Guineas in the spring with a couple of these key rivals in behind.
Chartres shaped just as well as him that day, in truth, a slow pace meaning Blazerro was better positioned than that one, but he has had a trip to Gosford and back since last seen and Blazerro is every bit as appealing at slightly better prices.
Hopefully tactics are a little bit more positive this time than last and if they are then double figure prices should be kept on side.
THE MELBOURNE MAIL
Bet Of The Day: Race 8 #14 Visinari @ $3.80
Each Way Play: Race 3 #2 Blazerro @ $10.00