3 minute read
Bloodstock & Airfreight Sales Representative (New Zealand Bloodstock).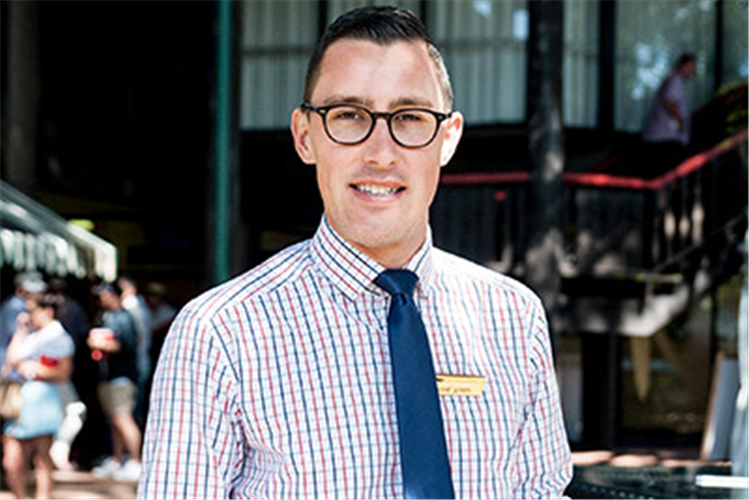 Name: Kane Jones
Age: 33
Current Job Title: Bloodstock & Airfreight Sales Representative (New Zealand Bloodstock)
How did you get into the industry?
My parents have always had a small number of racehorses and broodmares at home. I began helping Dad on the farm and at the track from a young age and my passion blossomed from there. Once I experienced the thrill of punting and racehorse ownership, I was really hooked.
What was your first job in racing? I was lucky enough to work at Cambridge Stud in the broodmare division during my mid-year university holiday. I returned in the summer and worked a full yearling prep and National Yearling Sale at Karaka. It was definitely an eye-opener and a wonderful experience.
First racing memory?
Sunline's 2000 Cox Plate. I remember being blown away by her bold, front-running style. She's a classic example of the tough and talented horse New Zealand can produce and she really put the Aussie's to the sword that day. It's a race that still gives me goosebumps.
Who has been the biggest influence on your career?
My Father helped nurture my love of horses and racing from an early age. He taught me the basics around animal husbandry and how to look at a horse as an athlete. Because of that, we have a very similar eye, which makes it easy when I'm trying to buy him one. More recently, it has definitely been Danny Rolston. He's excellent at what he does and has a wealth of experience and knowledge. He's a great role model and someone I really admire. Both professionally and personally, he's someone I'm always learning from.
If there was one thing you could change about racing / bloodstock in Australia, what would it be and why?
I'm New Zealand based, so that's where I'll comment on. It's not necessarily a change but I'd really like to see more unity within our industry, particularly around what the future looks like. We are currently going through an important and very necessary period of transformation and we will see the greatest benefit if we are all united. We are part of a fantastic industry with so many opportunities but it will only thrive if we're all paddling in the same direction.
What can racing do to attract more people?
Today, there is so much competition for people's time and the entertainment dollar, it's about providing an experience that people want and need to attend. We've seen marquee events like the Karaka Million Twilight Meeting and The Championships prove extremely popular. These events are a real spectacle and offer something for everybody, including fashion, music and of course, the thrill of racing. These are the race days that attract new participants and it's then a matter of converting that interest into a deeper involvement. It's vital that we get young people engaging with our fantastic sport, having an enjoyable experience and going away to tell their friends. We hope they will go on to become lifelong followers and participants through attendance, betting and even ownership or working in racing. Engaging audiences at an early stage is crucial for the long term future of racing.
If you didn't work in racing, what would you be doing?
I have a real passion for art but have no artistic talent, so maybe working in a gallery or as an art dealer. I also have an interest in finance, so possibly something in that field. In saying that, I'm very happy with what I'm doing now.
Favourite racehorse of all time?
That's a really tough one but I can't go past Winx. Her ability to consistently perform at the elite level, over a sustained period of time was phenomenal. I was lucky enough to be on course for her third and fourth Cox Plate's and the atmosphere was electric, like nothing I've ever experienced. What she did for racing cannot be underestimated.
Do you think COVID will have an affect on the industry and if so what will it be?
There's no doubt that our industry, along with many others, will be affected by Covid. In saying that, we have already seen some fantastic innovations in technology and marketing and it's really exciting to see where that can go. It's a challenging time for everybody but that presents us with a real opportunity to explore and improve efficiency within our operations, embrace new innovations and develop and strengthen relationships. We are all part of an incredible and very resilient industry and I really believe we'll be in great shape once we get out the other side.