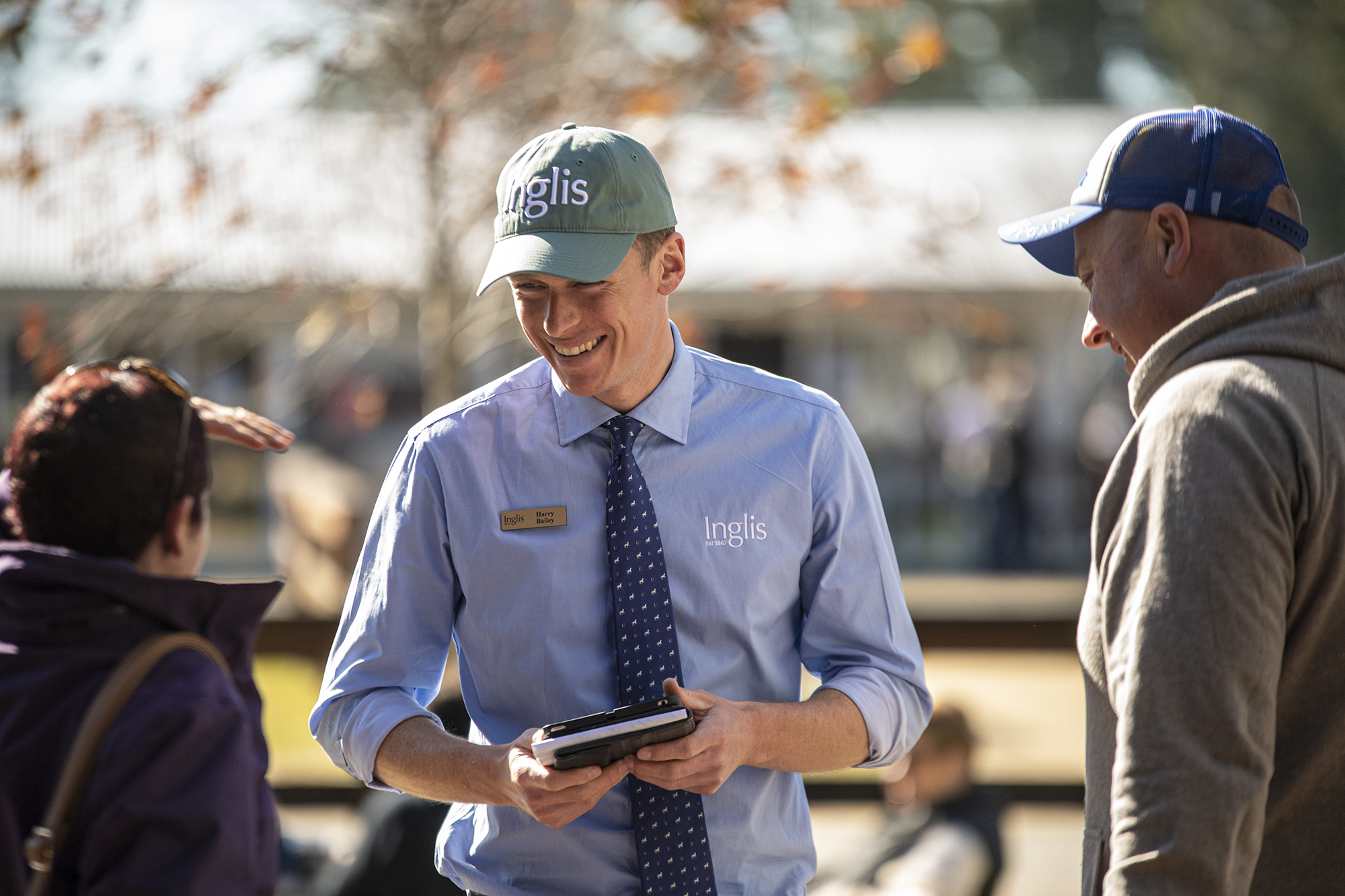 Name: Harry Bailey
Age: 32
Current job title and time in that role:
Bloodstock consultant and European representative for Inglis. I have been at Inglis for just over two and a half years, although only recently appointed as the European rep.
How did you get into the industry?
I was lucky enough to grow up surrounded by horses. My father is a National Hunt trainer in the UK, and as a result I was bitten by the racing bug from an early age, spending most of my time riding out, studying the form and eagerly anticipating upcoming race days. It's fair to say my love of the sport has remained a constant since I can remember.
What was your first job in racing?
I was keen to try my hand at riding in Point-to-Points (amateur jumps racing) and was sent to Ireland to work for Eddie Hales during my school holidays in an effort to bring my riding and fitness levels up to scratch (as well as give my parents some respite). Eddie was buying store horses to trade on once they had won a Point-to-Point or National Hunt flat race. He had established a reputation as an astute judge of future National Hunt stars through the likes of future Cheltenham Gold Cup winner Don Cossack, Spot The Difference, Vodka Bleu etc. It was a baptism of fire, but an enjoyable one, Eddie was a bloody hard worker, and it was in your own interest to follow suit!
What is your first racing memory?
I'm not sure about the first memory, but an early memory which sticks out in my mind was watching Alderbrook finish second in the 1996 Champion Hurdle. I begged the teacher to put the race on during class, and in my young and naïve age I had told them all he would win.. he duly got beat and nobody could quite understand what all the fuss was about. Ask any of my friends and unfortunately they will tell you my tipping ability hasn't improved much!
Who has been the biggest influence on your career to date?
A cliché, but probably my parents. Having done stints in America with Bobby Frankel and Ed Dunlop in Newmarket, my parents were very keen I got a 'proper' job and steered me clear of racing as much as they could. To appease them somewhat, I moved to London, qualified as a Chartered Surveyor and got a job in commercial real estate. However, this only stoked the racing fire further for me and after a four year stint in the city, I made the decision to move to Australia and take up a job with Adrian Bott and Gai Waterhouse.
What is the one job you would like and why?
The world of racing is incredibly multifaceted with many opportunities to explore, and any job where I could make a positive contribution to the industry remains front and centre for me.
If there is one thing you could change about the racing / bloodstock industry in Australia what would it be and why?
There has been much discussion over the use of the whip in recent months. In my opinion, perception is very important to the non-racing public and the fact that currently, a rider can whip a horse unlimited times in the last 100 metres of a race, acts a handbrake to encouraging younger generations into the sport. Especially, when this is the only part of a race ever replayed on national news to the casual observer.
Rather than abolish the whip altogether, I am a strong advocate of a flat lined approach to the number of times a jockey can use the whip.
What do you think racing could do to attract more people?
Racing is a brilliant sport which involves a huge amount of excitement and thrills, but the pathways for young people entering and engaging in the sport remains relatively narrow. We need to widen the net to ensure we provide opportunities for a diverse range of young people to get involved in all aspects of the sport. After all, what you see on race day is a product of much hard work and emotional investment from all those involved. It's important we connect the two and increase education and accessibility from a grass roots level.
The Darley Flying Start and National Stud course for example provide brilliant opportunities into the industry for those with prior experience within bloodstock and racing, as well as the likes of TAFE offering platforms for relatively inexperienced people. However, I would love to see more opportunities for the casual racegoer to engage with the equine superstars beyond race day, for example open mornings at a trainer's stable or at the races, group mornings at track work etc. A connection with the horse is the best way to cultivate a long term interest in the sport.
What effect do you think the ongoing Covid pandemic will have on the Australian industry?
The short term effect of Covid on the bloodstock industry has resulted in a very liquid market in 2021. This year has yielded strong results at the major yearling sales to date, driven partly by racing continuing throughout the pandemic, coupled with restrictions in travel meaning increased disposable income for those willing to invest in bloodstock. This is further underpinned by incredible prize money in Australia, which has increased once again this year.
I think the long-term impact could potentially threaten attendance at race meetings with punters becoming accustomed to watching racing on TV at home. I feel there is a huge emphasis on race clubs to make a concerted effort to entice the racing public back to the track and ensure they have a great experience on race day. After all, an owner's dream is to walk into the winner's enclosure in front of a big crowd.
If you didn't work in racing what would you do?
Prior to moving to Australia nearly four years ago, I worked in commercial real estate in London so maybe that but if I'm honest, the racing bug is not an easy one to shake off.
Your favourite racehorse of all time?
Istabraq! He was a three-time Champion Hurdle winner for trainer Aiden O'Brien - should have been four should Cheltenham not been abandoned one year. He was electric over his hurdles and had an unbelievably high-cruising speed - he was awesome to watch.
For sentimental purposes, Lord Seamus. He was the first and only horse I won on in Point-to-Points.