3 minute read
Trainer and jockey quotes after Le Don De Vie takes out the Listed Caloundra Cup at Sunshine Coast on Saturday.
Race Result:
1st: Le Don De Vie (N Rawiller/C Maher and D Eustace) - $4.40F
2nd: Arapaho (M Du Plessis/B Baker) - $7
3rd: Pappalino (J Lloyd/M Smith) - $19
Winning Time: 2:36.71 Last 600m: 37.48
Margins: 2 ¾L x 1¾L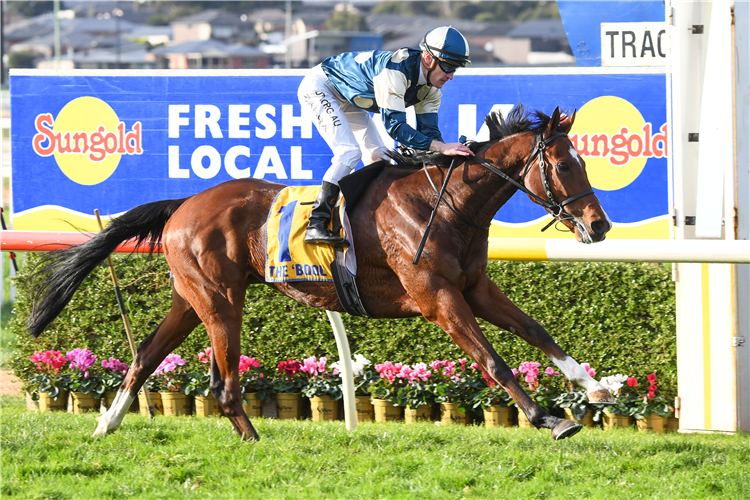 Le Don De Vie makes it look easy

He takes out the Caloundra Cup for @cmaherracing pic.twitter.com/HZf1R58zMp

— 7HorseRacing (@7horseracing) July 2, 2022
Winning Trainer: Ciaron Maher & Dave Eustace (Dave Eustace speaking at Flemington)
"Good ride. To be honest, The Q22 was a complete disaster and probably got the wrong instructions.
"He was held up, never got a run. I think he'd have run a big race that day.
"He showed some good form here and it was nice win."
Plans: "Nothing special. He's a gelding racing in good form and we'll chip away. He'll probably go back to Sydney - he likes wet ground.
"The Metropolitan is the race you'd think to target but there's probably going to be some younger, fresher legs there."
Winning Jockey: Nash Rawiller
"It was just a matter of time, wasn't it. He made a meal of a few sections of the track but I was able to keep him balanced and improve into it.
"He's a horse that felt like he had a fair bit (on), with all due respect to the rest of the field.
"He's obviously coming up here and peaking today like that and then having a good break, I'm sure there is something (for him) in the spring.
Conditions: "For a horse like him it wasn't ideal at all but he just found a way to adapt and full credit to the team. They had him in beautiful order today.
"To me, from what I saw of him last time, he seemed more relaxed and seemed to enjoy the day today. That's how he traveled and that's what won him the race."