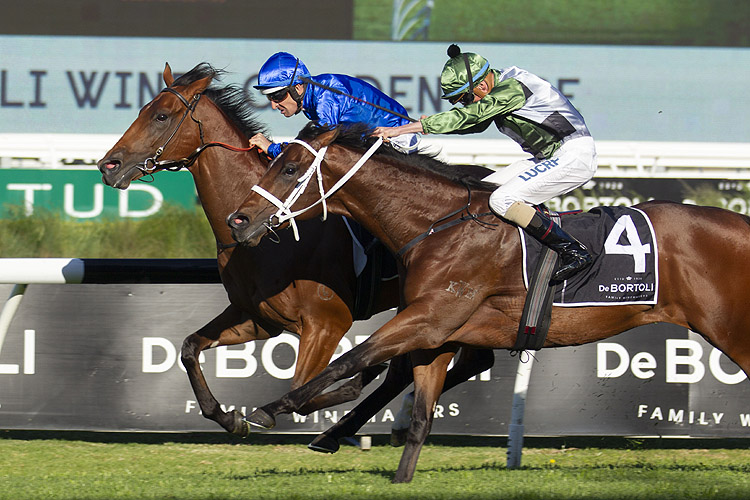 Last week we began looking back at the 2019/20 season, highlighting the champions of the two-year-old division - which you can read here - and this week we roll on to the three-year-olds.
Timeform's Champion three-year-old via a conventional list is Bivouac , who with a rating of 127 sits a couple of pounds to the good of the pair that chased him home in the Golden Rose before winning major sprints themselves.
That order doesn't change after a Monte Carlo simulation using an array of ratings from each of the top five on the list but what it does do is reward Bivouac for producing multiple high class efforts across the season. While there were a couple of down runs along the way, Bivouac showed high-class speed in the very first month of the season and was still on the go into the autumn. Exceedance and Yes Yes Yes had similar peaks but weren't able to replicate them as often as Bivouac.

Champion three-year-old filly is our most competitive heat yet with five fillies dead-heated for fifth on the conventional list with a rating of 113. This calls for a qualifying heat with the fifth spot in our final Monte Carlo up for grabs.

This is a more interesting result! An extremely competitive heat is won by Anaheed by the narrowest of margins. What is pleasing about this is that A) Anaheed is probably slightly more from left field than the results to date and B) She is rewarded for repeated efforts instead of peak effort. A nice showcase of the value of using this method over lists of peak ratings.
Alas, things don't go so well for Anaheed when she takes on the fillies at the top table. Again she is consistent but this time she is consistently below the level of the others, her wins coming in the 1.2% of simulations where the rest of the field all run towards the bottom of their range. This result falls more in line with what would be expected intuitively.

Loving Gaby is a fairly obvious Champion three-year-old filly with two open Group One wins among a string of high-class efforts marking her down as a 121-rated star. Gaby was able to keep on going in the second half of the season and comes away as a comfortable winner given that. Funstar had a good autumn but her peak came back in the Flight while Libertini fell off a cliff.