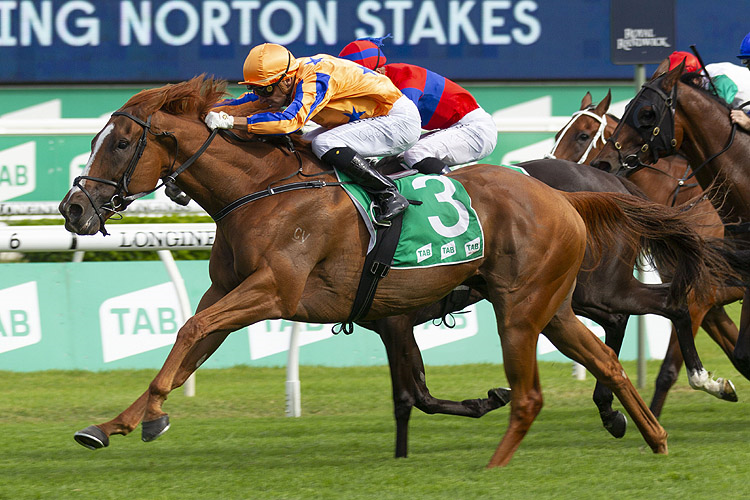 Our recap of the season - using Timeform ratings and Monte Carlo simulation to crown champions of each division not via peak performance but rather taking into account a more complete array of ratings/performances - continues with the mile division this week.
You can catch up on the two-year-olds here and the three-year-olds here.
The mile division has been left wide open in the absence of Winx, and where over the past couple of articles the top ranked horses (Farnan, Away Game, Bivouac and Loving Gaby) would have been front of mind for most, it feels less obvious this time around.
The pick of the Guineas winners (an apparent misunderstanding of the meaning of the 2000 in Newmarket's 2000 Guineas has led Australian racing administrators to run 2000 different versions of the Guineas, but for now we refer to the three real(ish) Guineas - Caulfield, Australian, Randwick) was Alligator Blood, rated 123. Super Seth and Shadow Hero ran to 118 in their respective heats and that isn't good enough to get them a spot at our Monte Carlo table.
Te Akau Shark, who boasted the two best single performances at a mile in the season judged on Timeform ratings, is another walk up start. His peak rating of 126, produced in both the Epsom and when tearing down Verry Elleegant in the Chipping Norton, would have him stamped Champion Miler by conventional methods.
Avilius also goes straight to the final despite a frustrating year where he won just one of ten. That one win came over the mile, a dismantling of fellow Group One-winning miler Dreamforce, and returned a rating of 125.
Things get very even behind that trio, and the only answer is to run an article-enhancing qualifying heat.

The aforementioned Dreamforce is one of four Group One-winning milers to contest this qualifier, and he wins 10,000 simulated races like a 7/2 chance, but that's not quite often enough to gain promotion into the top flight.
Fierce Impact's peak rating of 121 sits a pound below the 122 peaks of the other three, but this method rewards his consistency at the mile. Kolding's form tapered off as the season went on but he had enough in the bank early, winning the Epsom and Golden Eagle, to scrape by Dreamforce and Regal Power who were also rated 122.
Of course, another way to determine these things is via real races, as opposed to simulations, and it's probably worth noting that these four clashed quite a few times across the 2019/20 season with results looking something like this: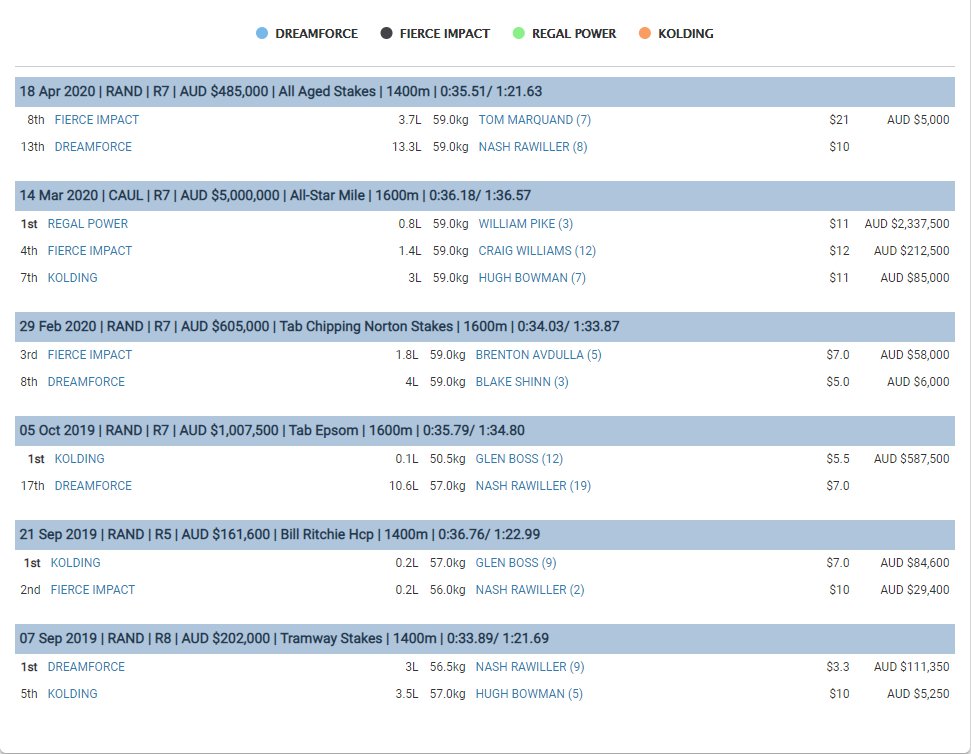 But who needs reality when you can simulate it in abstract models. Through the lens of this model, Timeform's Champion Miler for 2019/20 is clear cut. It's Te Akau Shark.

And another quick glimpse at reality puts some meat on the bones of this assessment.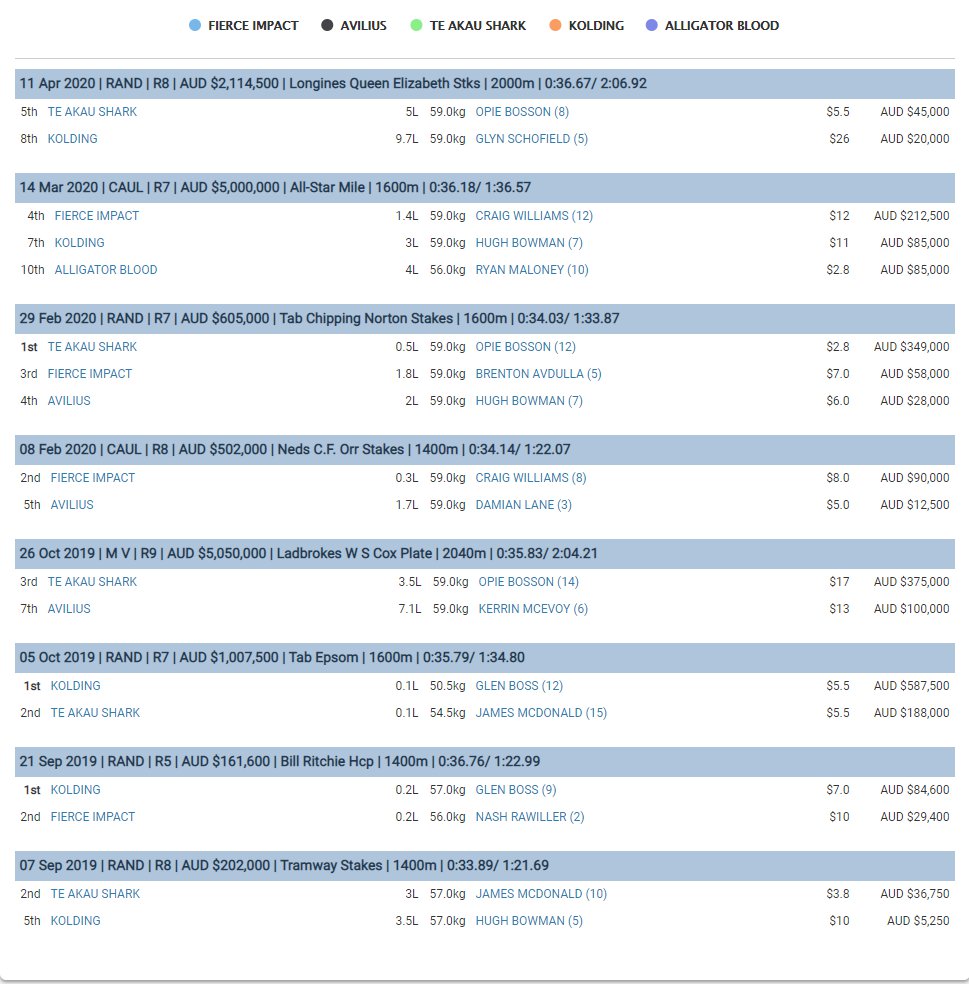 Of our finalists, only Kolding managed to get his head down ahead of Te Akau Shark this season and he only did so in receipt of 4kgs. Given the narrow margin Te Akau Shark returned a stronger final rating in that Epsom, and sectionals all but confirmed he was the better horse on the day. He was also the better miler for the season, and deserves to be crowned as such.